Content creation is not just all there is to succeed with content marketing; content promotion is equally as important. To skyrocket the visibility of your business, you necessarily must utilize the best ways to promote your content and make it stand out from competitors.
In fact, a good content promotion strategy can mean the difference between your content getting lost in the noise or reaching new heights and driving serious results for your business. Research has shown that businesses that engage in content promotion strategies achieve 3.5x more traffic than those that don't.
This post provides everything about content promotion, including why it's important, how to create a solid strategy, which channels and tactics to use, and expert tips from industry leaders.
What is Content Promotion?
Content promotion is the distribution of content to the right audiences to drive relevant traffic, leads, and sales for your business.
Content promotions put your content in front of the right people (using the right tools and channels) who are likely to engage with it and drive business goals.
Moreover, content promotion is essential for increasing brand visibility, improving your website's search engine rankings, and eventually driving conversions. Many marketers are leveraging content promotion in a manner that is unprecedented because it has the power to amplify your message, build relationships and extend your reach.
In a survey by Hubspot, the majority of marketers (82%) are massively investing in content marketing, 10% don't use it at all, and the remaining 8% aren't sure if their company does or not.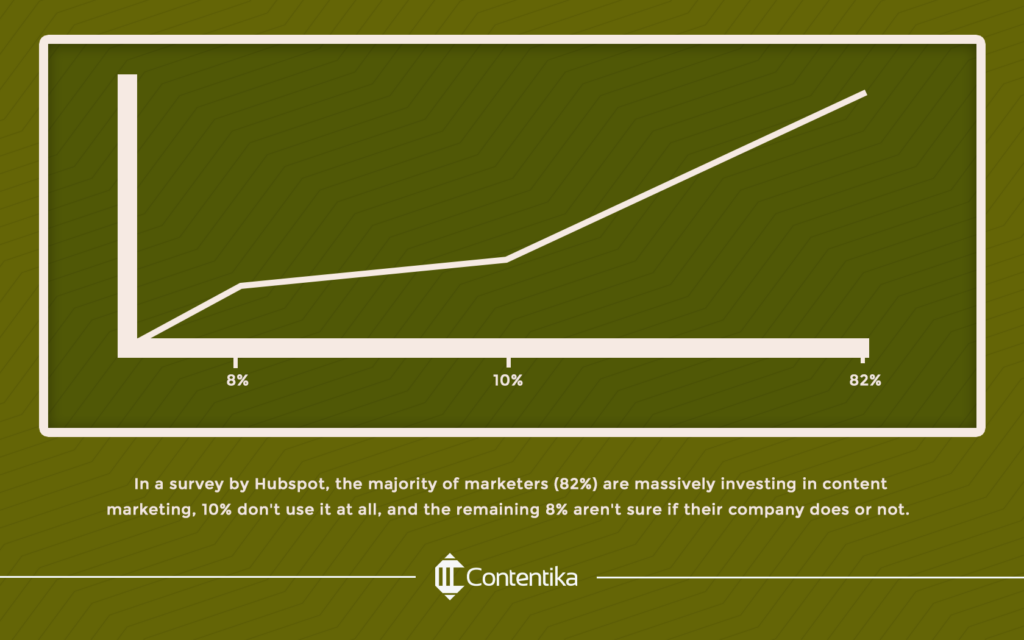 This goes to show that content promotion is an important part of any digital marketing strategy. Ultimately, content promotion is an integral part of a successful marketing strategy and can be a game-changer for your business.
Why You Should Strategically Promote Your Content
Content promotion is an integral part of any successful digital marketing strategy. Understanding how this is important and why it is necessary can help businesses gain significant traction and reach a larger audience.
Here are some of the reasons why content promotion should be seen as a priority for businesses:
1. Direct Connect With Target Audience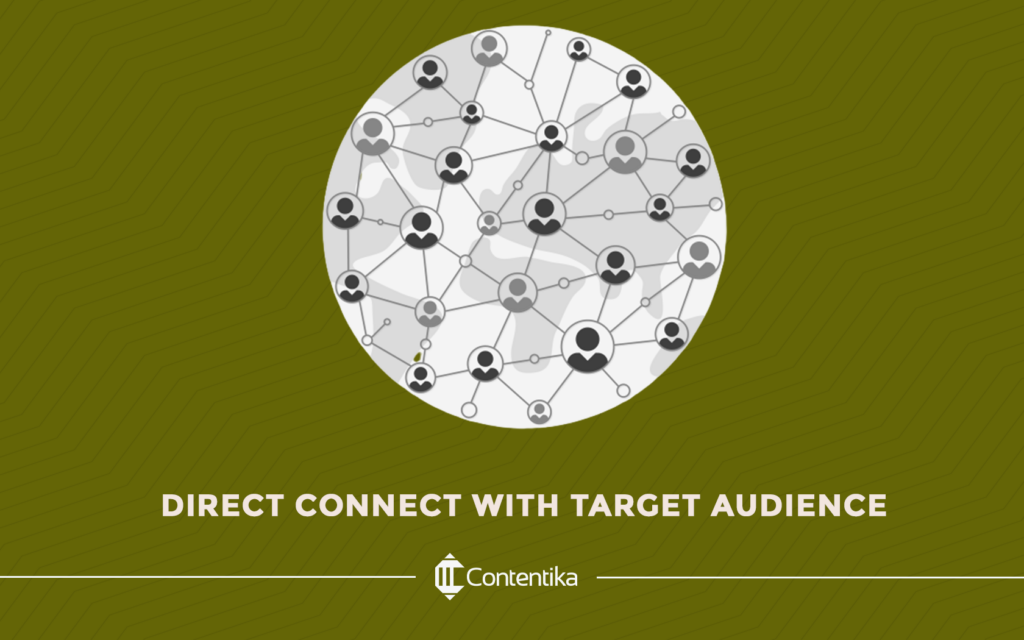 With content promotion, you can create a deeper engagement with your audience. In fact, sharing your content through targeted promotion efforts will enable you to connect with specific segments of your audience and tailor your messages to their interests and needs. A study by the Content Marketing Institute found that having a target audience would have a positive impact on content success.
To illustrate, if your content is strictly for businesses or professionals (B2B Marketing), LinkedIn will be the platform you should use to reach your target audience and promote your content.
What this does is ensure that your content promotion strategy and investment are focused on the right channels, thus resulting in a higher ROI.
2. Builds Trust and Credibility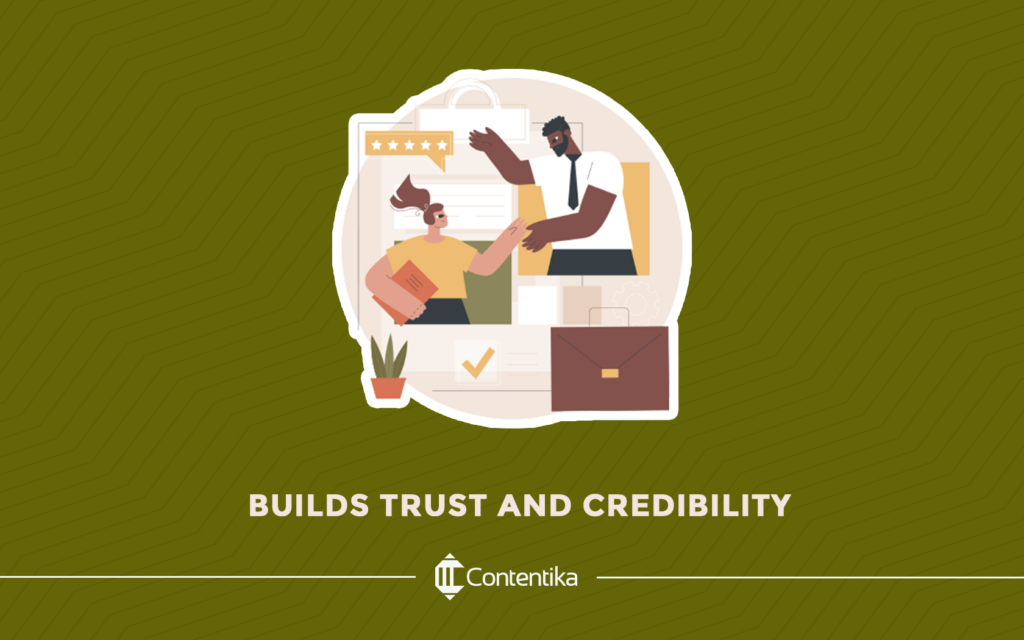 Another incentive for content promotion is that it helps develop credibility and trust for the business brand. A study conducted by Salsify showed that more people are likelier to do business with a business they trust and feel like they can rely on.
When the content you promote is of high quality and valuable, people will be more likely to trust you. This way, you can establish your presence and develop a loyal customer base.
3. Drives Traffic and Engagement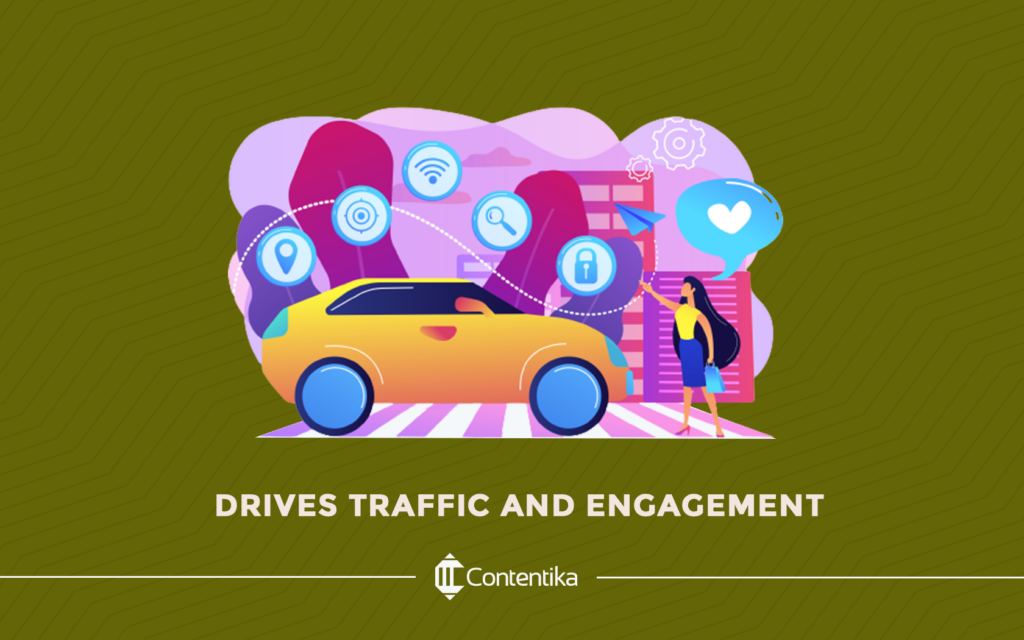 This is, perhaps, the most obvious benefit of content promotion. Engagement and traffic come from promoting your content on the right channels and getting it in front of the right audience.
Studies have shown that the key to success in content promotion is to create content that resonates with your audience.
When your content is promoted through the right channels, with the right message and targeting, it can drive significant amounts of traffic to your website.
This allows you to reach a larger audience and get more leads, sales, and conversions.
4. Improved Search Engine Rankings and Organic Reach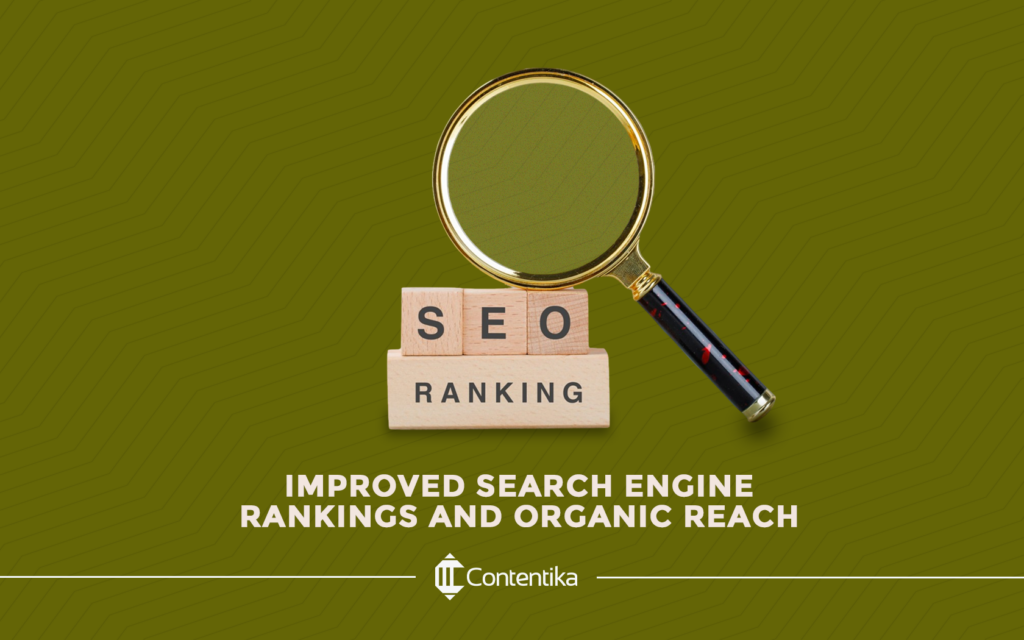 Every business owner desires to rank all content higher in search engines like Google.
Why? Because that's how they get organic traffic – which means getting traffic without having to pay for it. And one of the benefits of content promotion is that it helps with that.
The more people that see and engage with your content, the higher the chances it will rank high. A study found that the majority of website traffic- around 53% – comes from organic search results.
With all certainty, organic traffic is some of the best traffic you can get because it's highly targeted and usually converts very well.
5. Generates Leads and Sales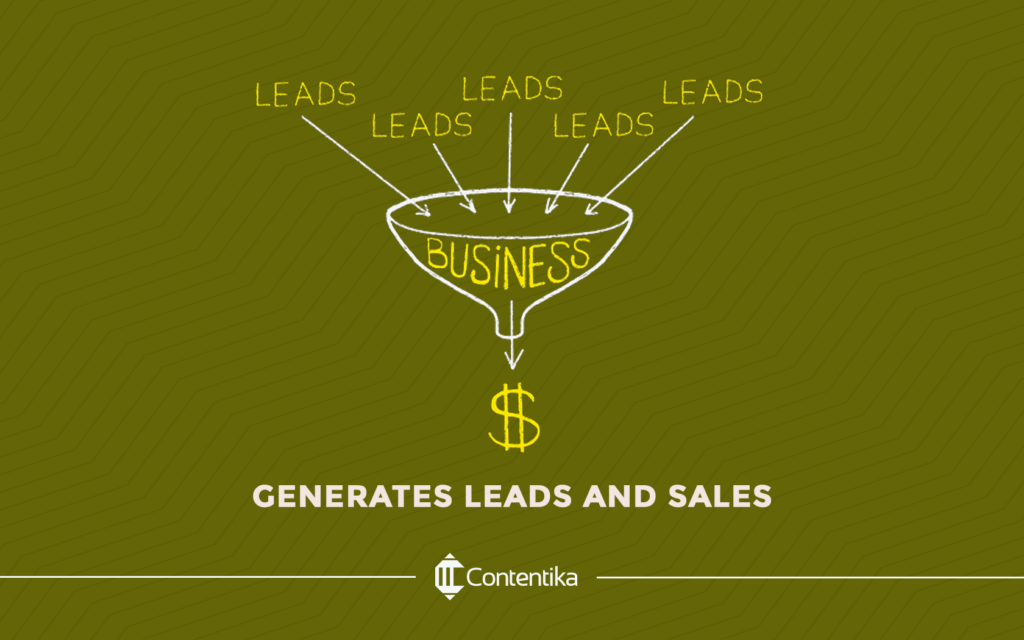 At the end of the day, all businesses want to generate leads and sales. And content promotion can play a major role in that.
By promoting your content, you're exposing it to a larger audience. And the more people see and interact with the content the higher the likelihood of generating leads and sales.
If your ultimate goal is to increase leads and sales, then you need to focus on creating valuable content and position yourself as an expert in your industry. When people see that you're doing this, they'll be more likely to trust your brand and do business with it.
According to recent studies by Content Marketing Institute, content marketing costs 62% less than traditional marketing and generates 3 times as many leads. This means a higher ROI for your business.
Platforms That Can Scale Your Content Promotion Efforts
Where you eventually choose to promote your content will depend on the type of content, your target audience, and your overall goals.
Here are key platforms and strategies that tend to work well for many businesses in content promotion.
1. Social Media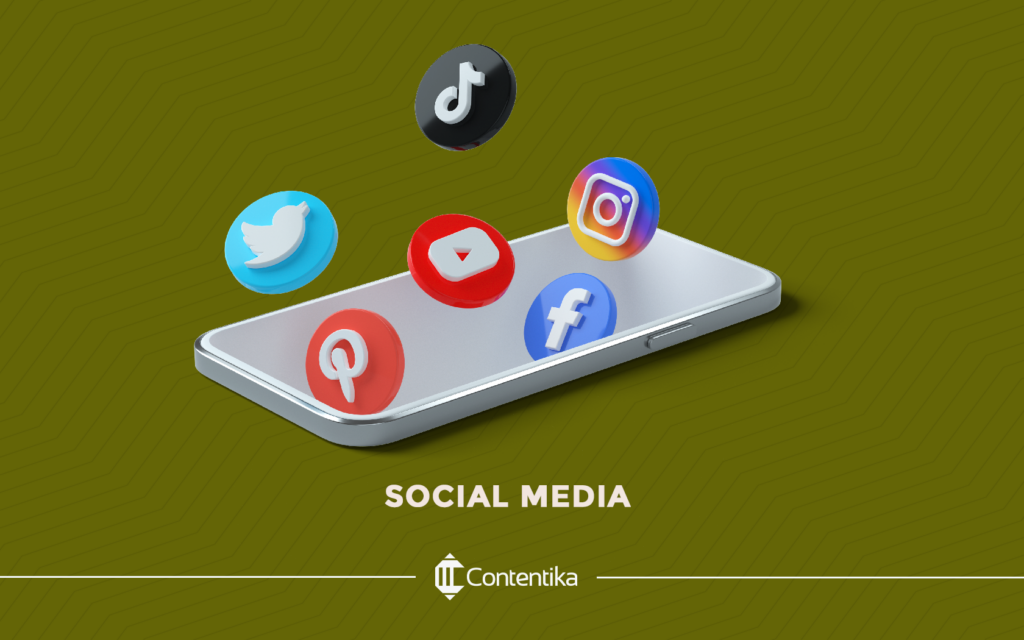 Social media platforms like Facebook, Twitter, Instagram, LinkedIn, etc., are great places to start promoting your content. Not only are they free to use, but they also have millions of users.
According to recent studies by Statista, there are over 4.59 billion active social media users worldwide.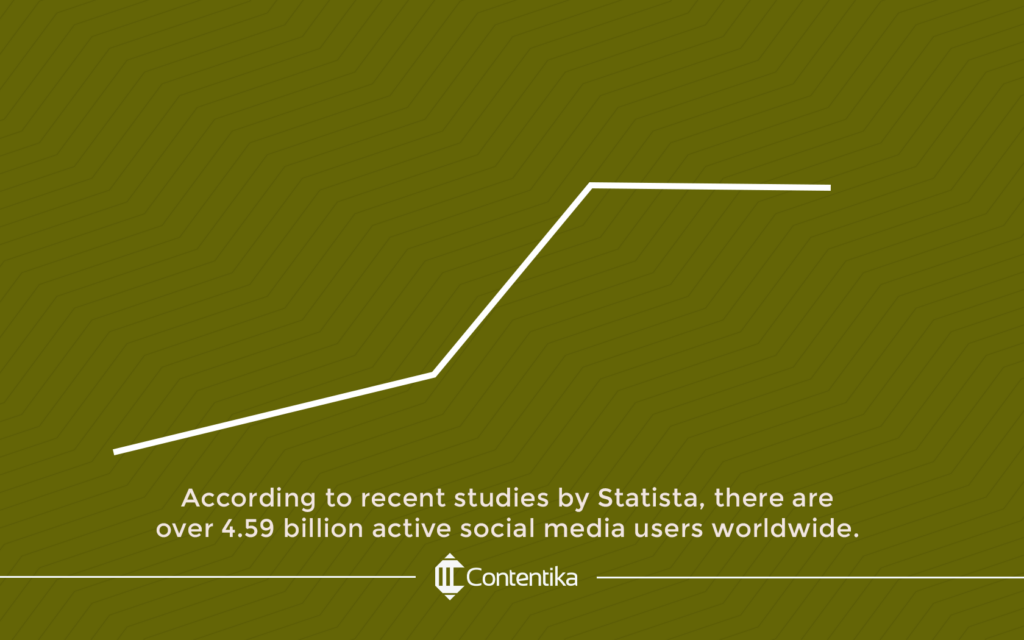 That means there's a good chance your target audience hangs out on one (or more) of these platforms.
When it comes to social media marketing, it is important to be strategic about the platforms you use and the content you share. You don't want to put square pegs in round holes. In other words, don't try to force your content onto a platform where it doesn't belong.
To illustrate, you might want to focus on using LinkedIn to share content that deals with companies and professionals while using Instagram to share more personal and visually-appealing content.
The key is to know your audience and which platforms they are most likely to use. Once you know that, you can specifically create content for those platforms and share it accordingly.
In using social media for content promotion, have the following considerations at your fingertip.
Use Images and Videos: People are more likely to engage with content that includes images or videos because of how they appeal to human sensory systems. So make sure to include them in your posts when you can.
Use Hashtags: These are a great way to reach more people with your content. When you use relevant hashtags, you can get your content in front of people who are interested in what you have to say.
Use Calls To Action: Make sure to include a call to action in your posts so that people know what you want them to do. Without it, they may just scroll past your content without taking any action
Engage With Other Users: One of the best ways to promote content on social media is to engage with other users. You're more likely to get noticed when you comment on other people's posts and start conversations. And when you get noticed, you're more likely to get people to check out your content. It's like a scratch my back, I'll scratch yours type of situation.
2. Email Marketing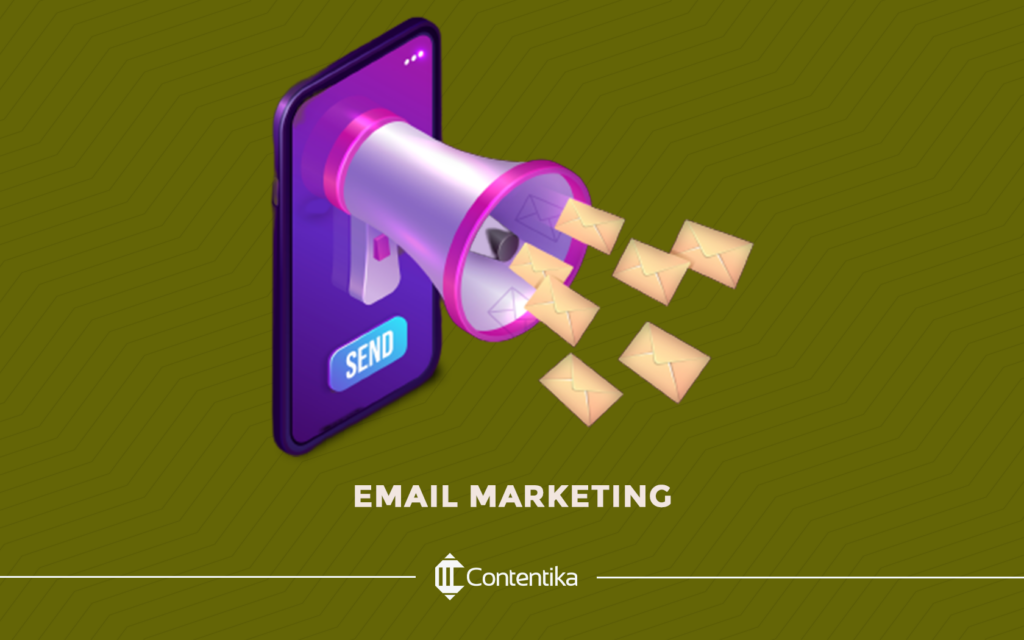 When you have a list of email subscribers, you can reach them directly with the click of a button. And this can be a goldmine if you know how to use it correctly.
According to recent studies, there are over 4 billion email users in the world, with an ROI of 4800%. This means that for every $1 you spend on email marketing, you can expect to make $48 back. 
How does that sound? Pretty good, right?
Here's how it works – build an email list. This can be achieved by having people sign up for your newsletter or providing their email addresses when they purchase something from your website. Then, create targeted email campaigns to send them content that is relevant to their interests.
Remember not to bombard people with too many emails, and always give them the option to opt-out or unsubscribe from the email list.
The following tips would also help in email marketing:
Use a Catchy Subject Line: Your subject line is one of the most important aspects of your email. It will determine whether or not people open and read your email. So make sure to use a catchy and attention-grabbing subject line.
Personalize Your Emails: People are more likely to engage with an email that is addressed to them personally. For example, "Hey John, I saw you were interested in XYZ" is more likely to get a response than "Hey there!"
Keep it Short and Sweet: It's popularly said that brevity is the soul of wit. The same applies to emails. Keep your emails short and to the point. Make it concise and easy to read. This way, people are more likely actually to read through it and respond.
Use images and videos: Quite interesting to emphasize that, once again, images and videos are a great way to get people to engage with your content. As it is with social media, so it is with email marketing – people are more likely to interact with content that includes images or videos.
Call to action: This will help encourage people to click through to your content.
3. Paid Advertising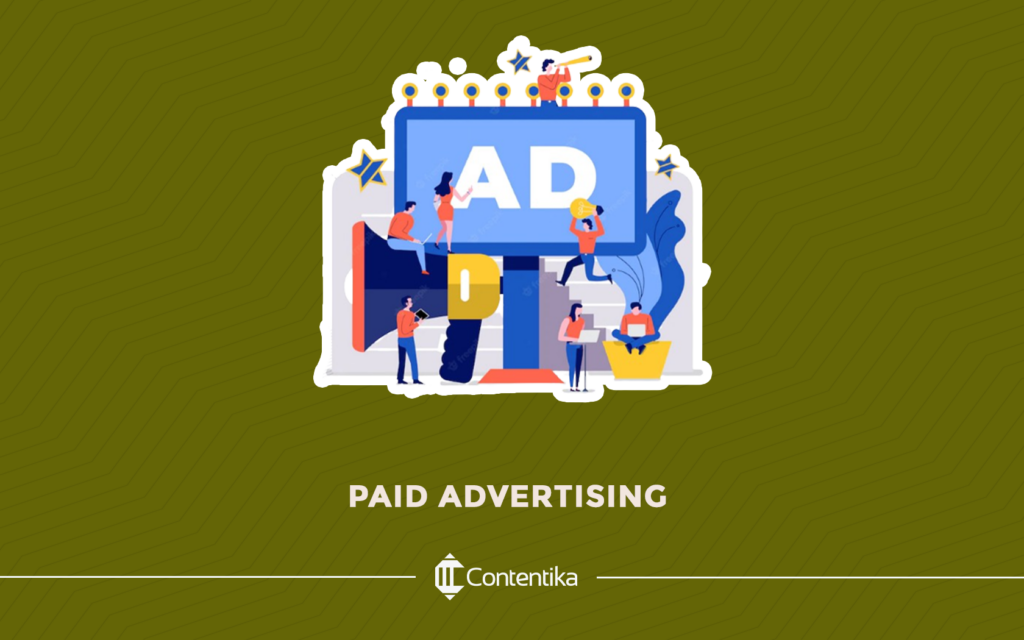 This is like the golden ticket when it comes to content promotion. Why?
With paid advertising, you can reach a large number of people in a short time. And you can target your ads so that they're only shown to people who are interested in what you have to say. In 2021 alone, businesses around the world spent a staggering $144.8 billion on search advertising. So, it's clear that people are investing in paid advertising.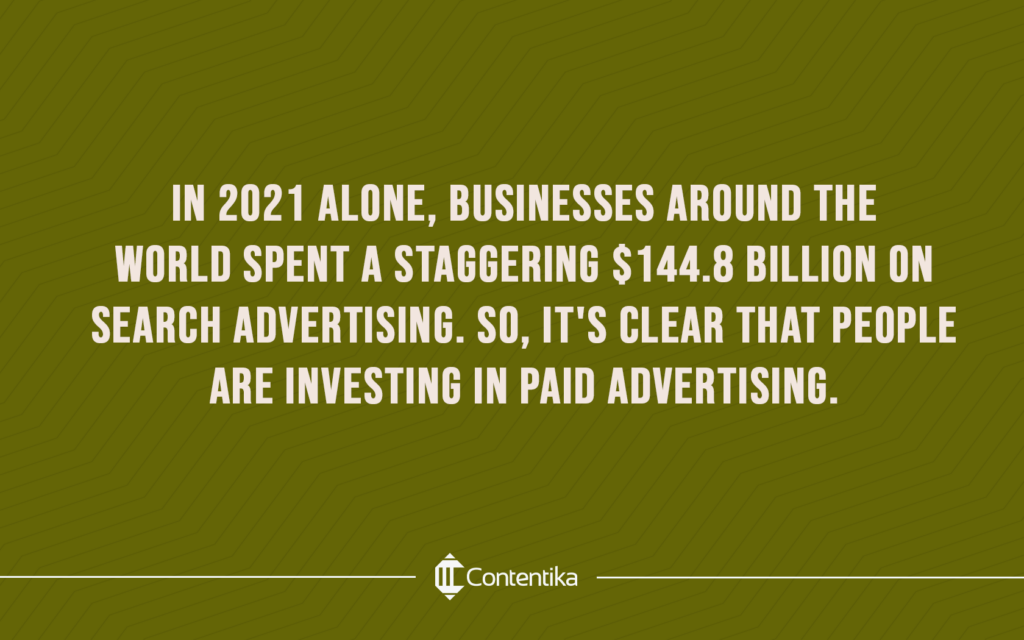 Also, paid promotion or advertising can be a great way to generate traffic and engagement from your content.
Examples of Paid Advertising include:
Depending on the platform you choose, the steps to setting up paid advertising will vary. But the general idea is that you create an ad, set a budget, and target your audience based on their interests or demographics.
And with paid advertising, it's important to track your results and continuously optimize your campaign for the best ROI (return on investment).
4. Guest Blogging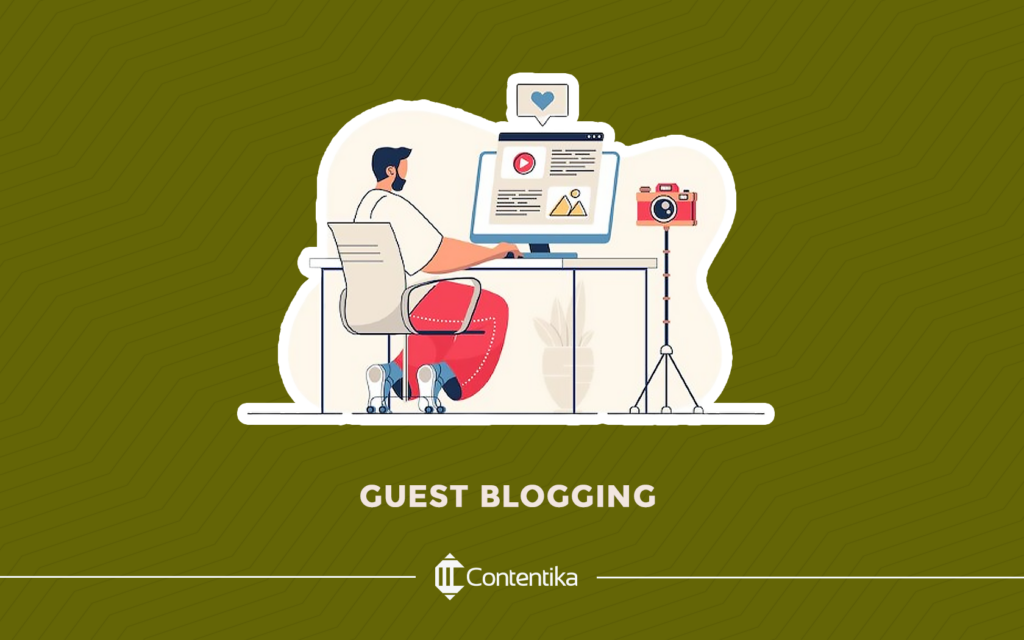 This is when you write a blog post for another website or blog in exchange for them featuring your content on their site.
An advantage of this content promotion platform is that you can reach a whole new audience that you wouldn't have had access to otherwise. For example, if you wrote a guest blog post for a website that gets a lot of traffic, you would be able to get your content in front of a whole bunch of new people.
Plus, it can help you build relationships with other bloggers in your industry.
Here are some tips for guest blogging:
Find Relevant Blogs for Guest Blogging: When you're looking for blogs to guest blog on, make sure to find ones that are relevant to your niche. That way, you know that the people who are reading the blog are interested in what you have to say.
Write Great Content: The quality of your content is essential when it comes to guest blogging. You need to ensure that your content is well-written and informative so that people will want to read it.
Promote your guest post: Once your guest post is published, make sure to promote it. Share it on social media and email it to your list.
Common examples of guest blogging channels include:
5. Influencer Outreach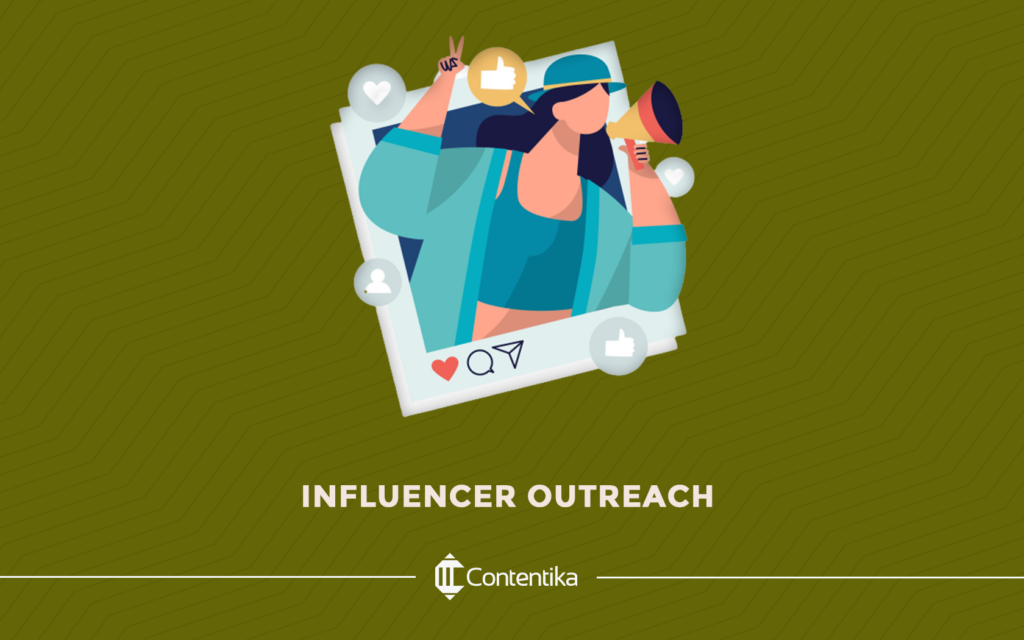 Where you need to reach out to people with a large following (mostly through social media channels) and ask them to promote your content, you're engaging in influencer outreach.
90% of marketers plan to maintain or increase their influencer marketing budgets, according to an Influencer Marketing Report – proving that the tactic is both widely popular and effective. On average, businesses make $5.20 for every $1 spent on influencer marketing.
As a business, you can benefit from influencer outreach by tapping into the power of an influencer's audience. To make sure your content is successful, you need to identify the right influencers that align with your target audience, build relationships with them, and create a compelling offer.
You should also measure the success of your influencer outreach campaigns, and track key performance indicators (KPIs) such as views, impressions, and engagements. This will help you understand what's working and where you should focus your efforts.
Here are some key tips for leveraging influencer outreach:
Find Relevant Influencers: When you're looking for influencers to reach out to, make sure to find ones relevant to your area of interest. That way, you know that content is tailored to your target audience.
Reach Out to Influencers: Once you've made a list of potential influencers, reach out to them and ask if they're interested in promoting your content.
Offer to Pay: When you reach out to influencers, be prepared to offer to pay them. This is because they're providing a service by promoting your content.
Case Studies of Successful Brands Using Content Promotion Strategies
McDonald's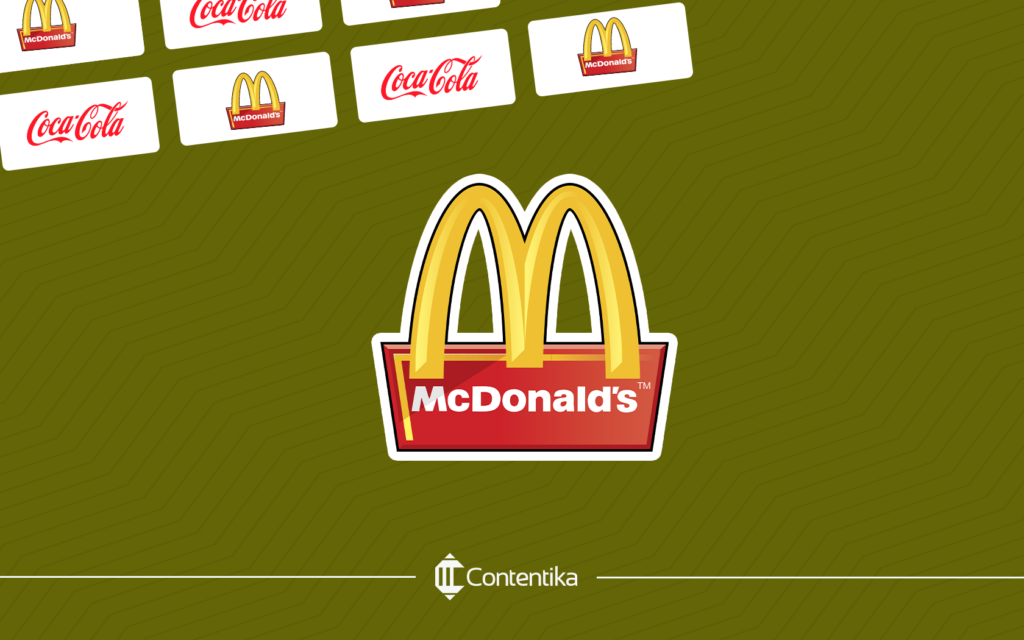 In 2019, the McDonald's fast-food chain used content promotion to increase its brand visibility and drive sales. The company partnered with influencers to create content that was both entertaining and informative.
These influencers then shared the content with their followers, driving massive amounts of traffic to McDonald's website and social media pages. McDonald's was also able to leverage the content to highlight its new products and offerings, helping to increase sales.
In the end, McDonald's was able to gain remarkable traction on its content and saw an increase in both website traffic and sales.
Coca-Cola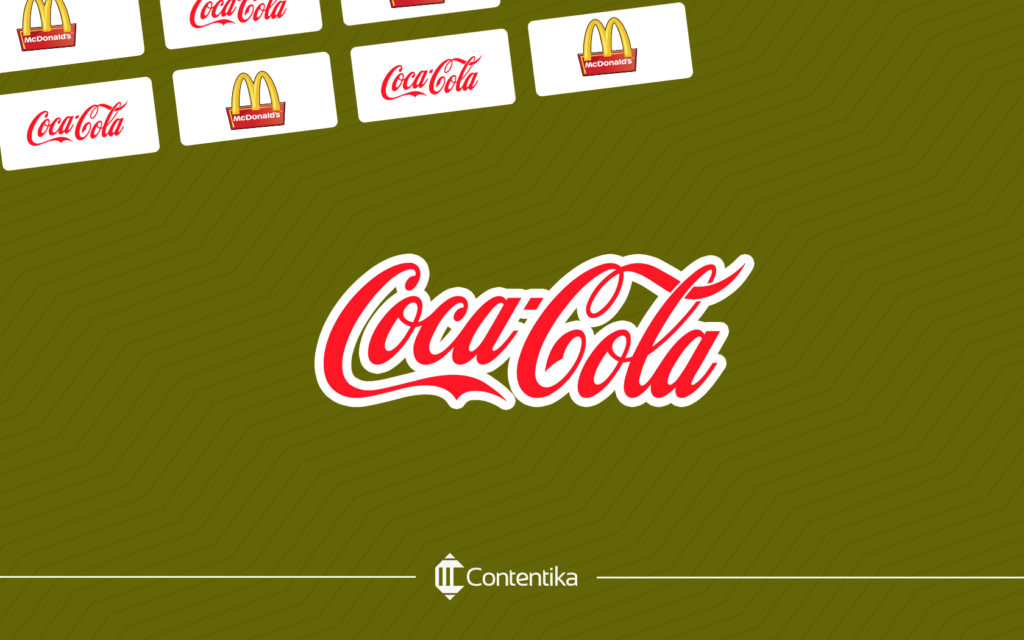 Coca-Cola is an example of another brand that used content promotion to achieve its business goals. In an effort to reach millennials, The beverage giant launched its "Share A Coke campaign".
The goal of the campaign was to get people to share photos of themselves with a can of Coke and post them on social media using the hashtag, "#ShareACoke". The campaign was immensely successful, with over one million photos being shared within a few weeks.
The success of the campaign was due in part to its creative approach, strategic use of hashtags, and engagement with millennial audiences.
Furthermore, Coca-Cola was able to reach millions of people around the world with its content due to its presence on multiple social media platforms.
Content Promotion Tools to Explore
Keep in mind that you can get the most out of your content promotion efforts by using the right content promotion platforms. However, the best tool for content promotion is like a secret sauce. Because the best tool varies from business to business and industry to industry
Ultimately, what determines which tool you use will depend on your budget, your preferences, and the type of content you're promoting.
We've compiled the most effective content promotion tools for you to consider: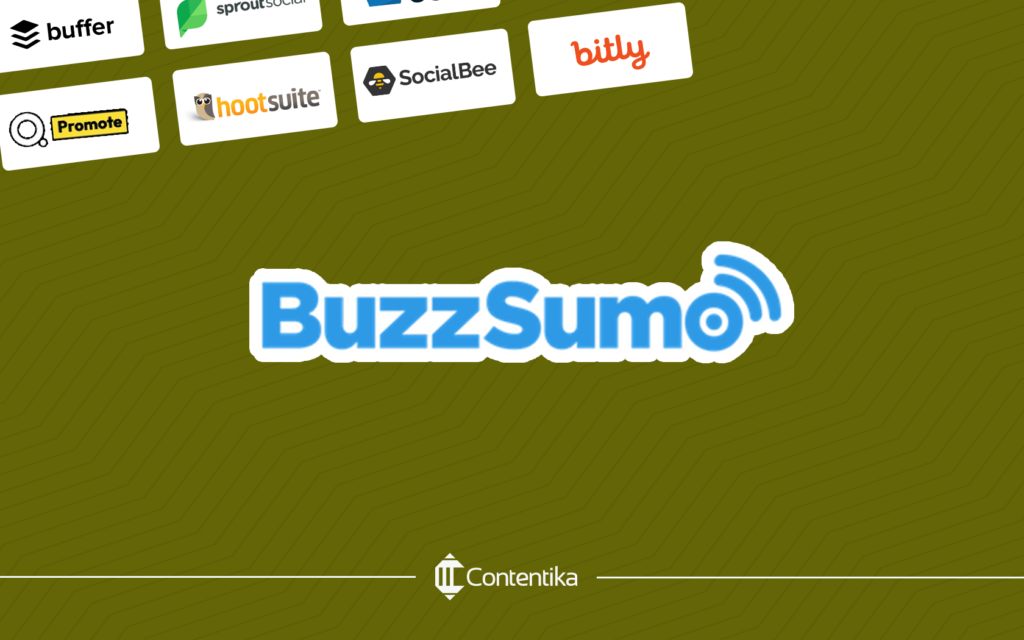 Use this amazing tool to find out what's popular on social media. No need to worry if you have no idea what type of content to create or are unsure what would appeal to a target audience.
You can use BuzzSumo to resolve that or to see what's popular in your industry so you can create similar content.
To keep track of your content performance and make necessary changes along the way, BuzzSumo comes is very handy.
Key Features:
Search for content by keyword or topic
See the most popular content on social media
Identify influencers in your industry
Monitor your content performance
Get insights and ideas for your content
Cost
BuzzSumo offers a 30-day free trial. After the trial, plans start at $99/month.
2. Quuu Promote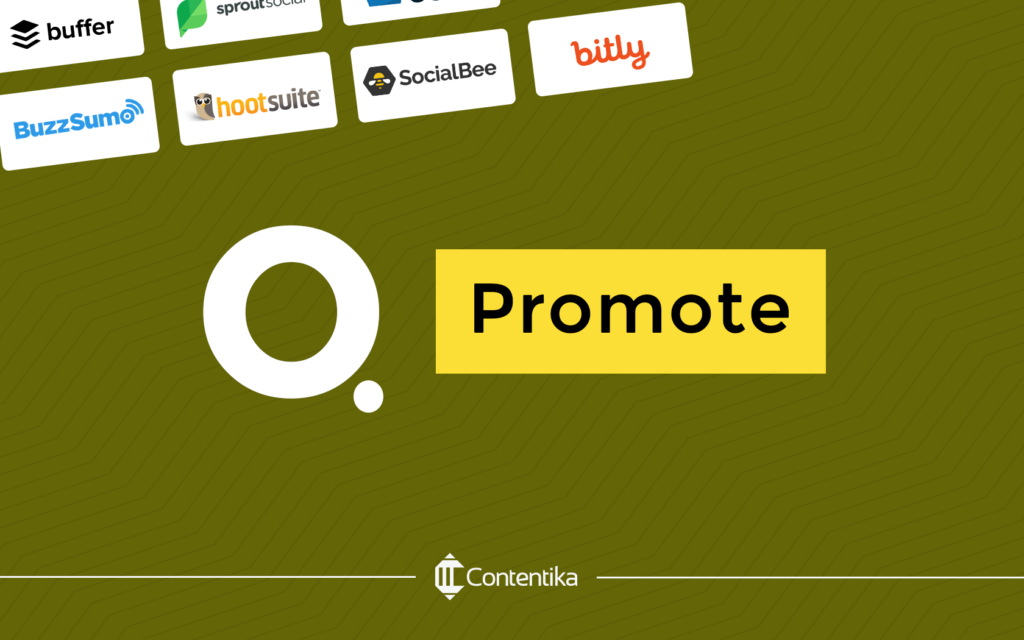 With Quuu Promote, you don't have to lift a finger to get your content out there. People automatically share your content across major social networking sites, resulting in increased traffic and brand awareness.
Interestingly, it provides the option to choose from a variety of topics that suits your content promotion goals and have them distributed with your business social media accounts under different platforms.
In short, Quuu is a great tool for sharing your content with a larger group of people.
Key Features
Automatically share content to your social media accounts
Choose from a variety of topics
Get content from high-quality sources
Reach a large audience
Get your content shared on social media
Receive weekly performance reports
Cost
Quuu offers both manual and automatic content-sharing plans. Manual plans start at $50/month, and automatic plans start at $75/month.
3. Hootsuite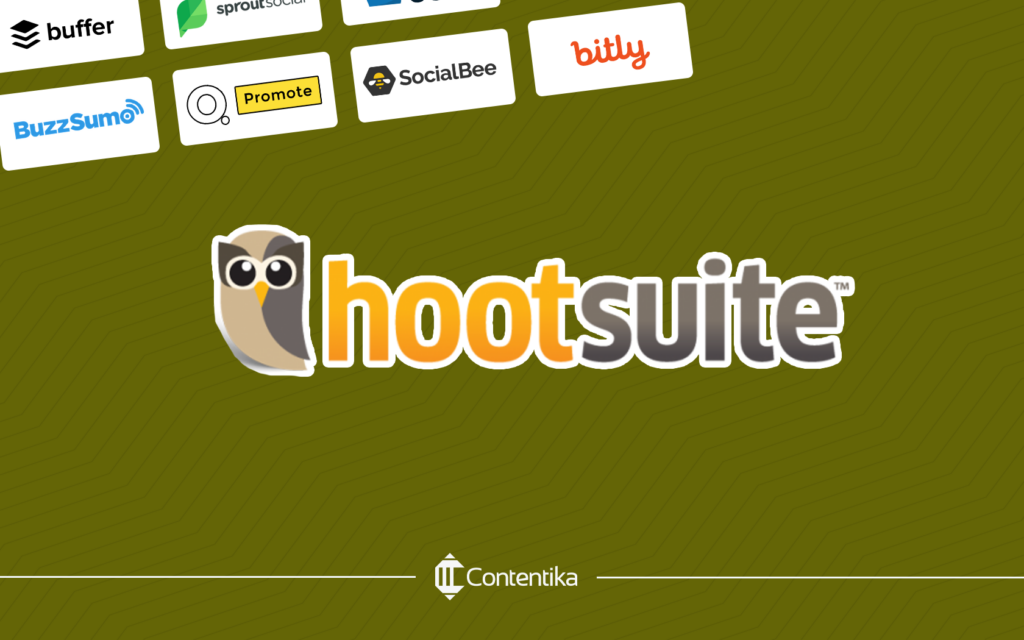 This popular social media management tool also allows you to schedule and promote your content across multiple social networks.
Hootsuite can help you schedule content for publication anytime you desire. Features to monitor content performance and make necessary adjustment are all packed into this tool.
Plus, Hootsuite enables collaboration among team members in creating and promoting content by allowing them to work together on a shared calendar.
With Hootsuite, you can monitor keywords, manage multiple Twitter, Facebook, LinkedIn, Foursquare, and WordPress profiles, schedule messages and tweets, track who's talking about you, and analyze your social media traffic.
Cost
Hootsuite has a starting plan of $49/month. However, you may first opt for a 30-day free trial to see if the tool is a good fit for you and your business.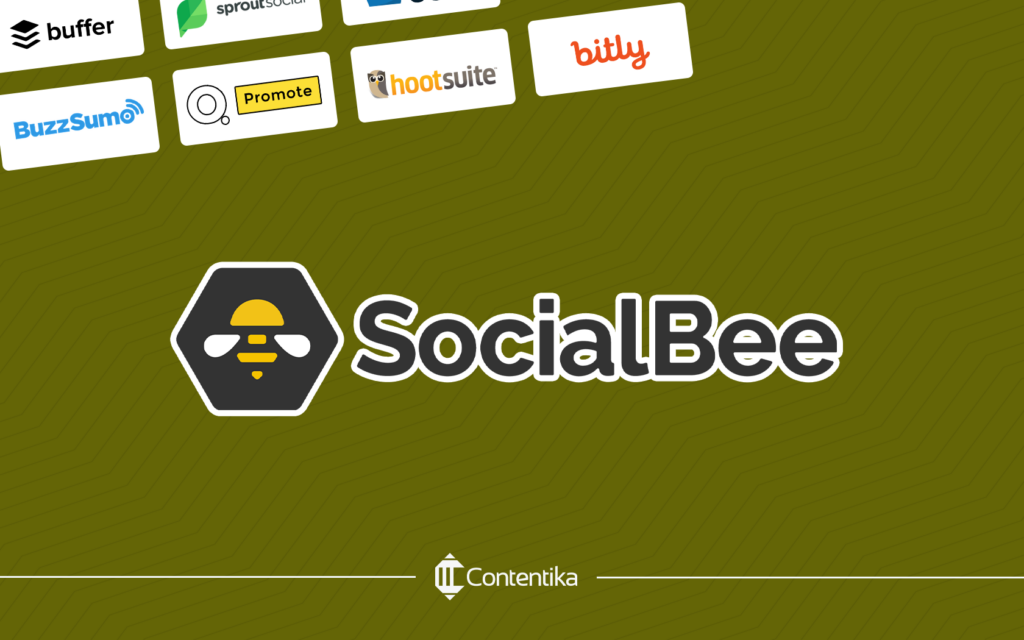 If you require a tool for optimizing your social media profiles and content, then, Socialbee is a must-get tool. It uses the best system for creating, scheduling, publishing, and analyzing your posts.
In short, it is the ultimate tool to enable you to manage multiple accounts and drive powerful results across all your social media channels. With this, your workload will surely be lightened as it gives you more time to focus on other important tasks.
One unique feature of SocialBee is its ability to help you find the best time for social media posts. This ensures that your content reaches the maximum number of people possible.
Other key features include:
Cost
SocialBee has a 14-day free trial. After the trial, plans start at $19/month.
5. Bitly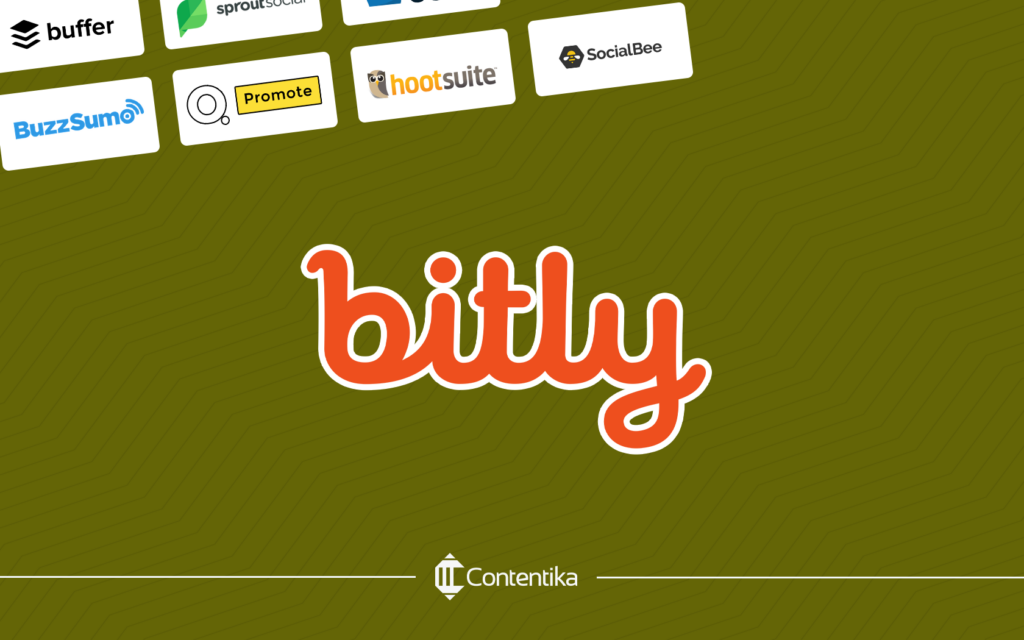 Bitly is a URL shortener and link management platform. This simply means that it shortens long URLs and tracks the clicked links.
It is useful for social media because it allows you to post long URLs without wasting too much space. You need to have this tool in your content curation arsenal for tracking the performance of the links and knowing how much traffic they generate.
Bitly also provides detailed insights about the people clicking on your links, so you can see where they're coming from and what type of device they're using. This informationo can be very helpful when you're trying to figure out which pieces of content your audience likes best.
Key features
Customizable link branding
Branded short domain names
Advanced click analytics
Mobile Optimization
Analyze your link performance over time
Integrations with over 300 apps
Cost
Bitly has a free and paid plan starting at $8/month and a premium plan at $199/month. So, it is perfect for businesses of all sizes.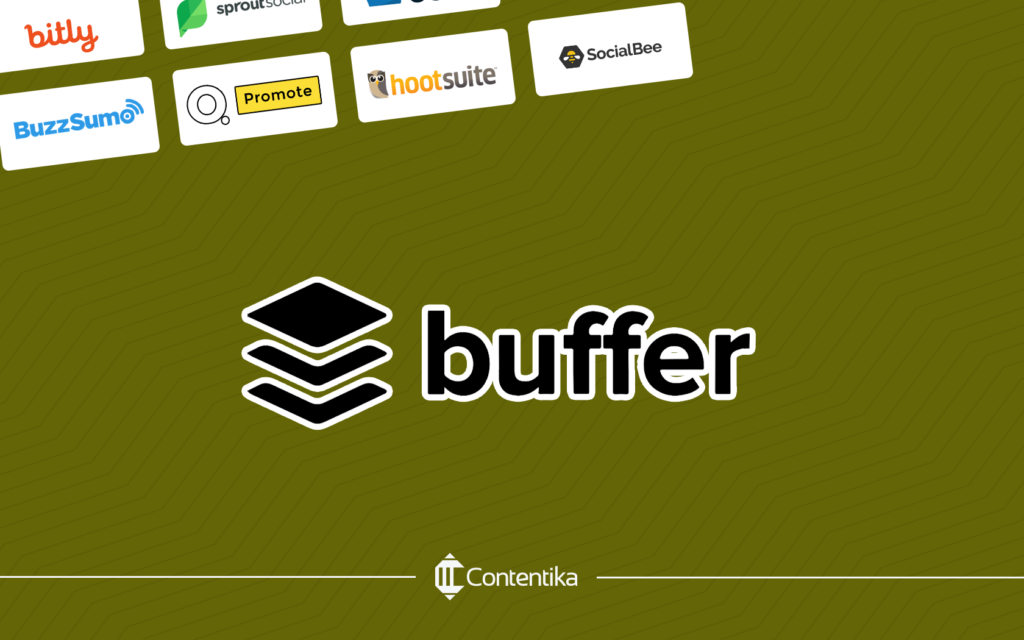 With Buffer, you can easily schedule and publish content on your social media accounts. It is especially useful for those who want to maintain a consistent presence on social media but don't have the time to constantly be posting updates.
You can schedule posts in advance, analyze your performance, and collaborate with team members all in one platform. You can also use its browser extension to easily add content to your queue while browsing the web. This tool is very user-friendly, which makes it perfect for those who are not very tech-savvy.
With it, you can share content at the best times throughout the day so that you can reach the maximum number of people. To know which content pieces resonate with your target audience, you can use Buffer to conduct in-depth analytics so you can track your performance.
Some key features of Buffer include:
Schedule posts ahead of time
Automatically post your content at the best times
Analyze your social media performance
Cost
Buffer has a free plan for both businesses and individuals just starting up. For businesses that need more features, paid plans start at $5/month with a 14-day free trial.
7. Sprout Social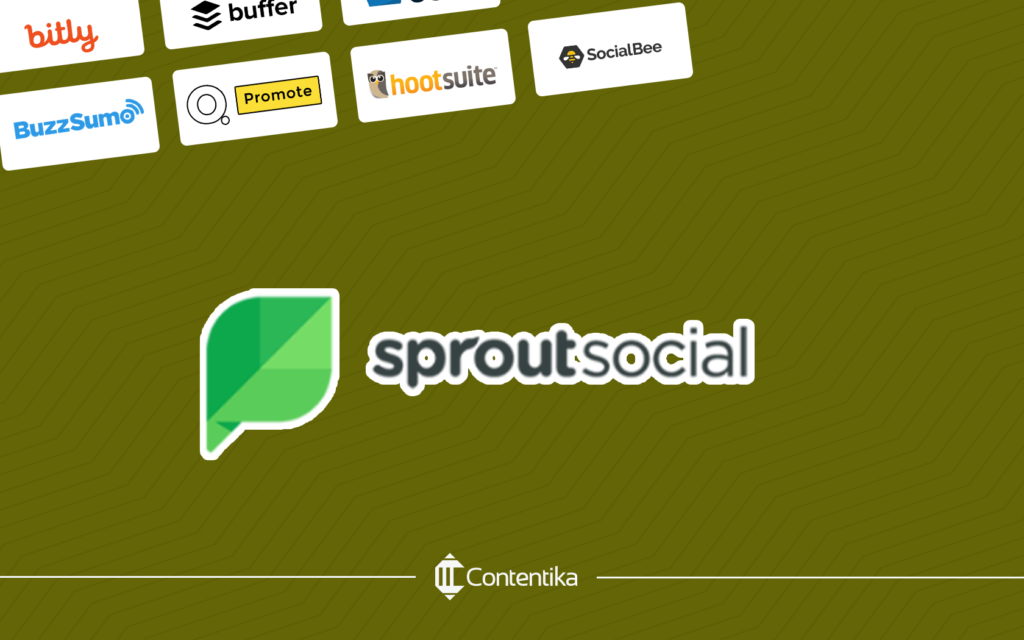 Sprout Social is another great tool for any business that wants to thrive in the modern world. It is an all-in-one platform that helps organizations of all sizes to better connect with their customers and grow their businesses.
Thanks to Sprout Social, businesses can connect with their customers like never before—and reap the rewards of doing so. With Sprout, you can easily find and post relevant content about your brand.
Interestingly, over 30,000 world-class brands use Sprout Social to manage their social media presence. This lets businesses reach their target audiences, interact with them in meaningful ways, and build stronger relationships with their customers.
Another great feature of Sprout is that it allows you to track the performance of your content. This valuable information can help you determine what is and isn't working.
Cost
Sprout offers a 30-day free trial. After the trial, its standard plan starts at $89/month.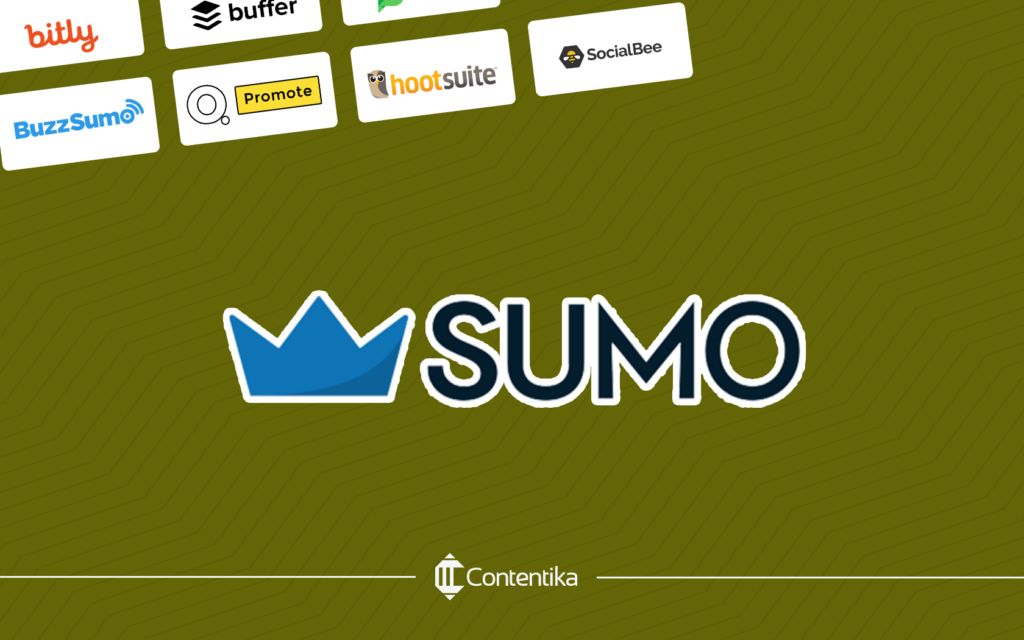 If your goal is website traffic, Sumo must be part of your content promotion strategy. It offers many features, including social media sharing buttons, email capture forms, and email opt-ins.
Media sharing buttons are designed to help you increase your social media following and engagement.
Email capture forms can be used to grow your email list.
Email opt-ins can be used to promote your content to a wider audience.
Also, it gives users extensive analytics so you can follow your growth and see which strategies work best. Sumo can be an amazing tool to promote content, but it's also great for promoting products, services, and events.
Cost
Sumo has a 30-day money-back guarantee, after which you can subscribe to its paid plan, pegged at $39/month.
These are just a few of the many content promotion tools available. And there's no one-size-fits-all solution, so the goals of your business would determine which content promotion tool is best for you.
Don't be afraid to experiment with different tools and strategies when it comes to content marketing until you find what works best for you. Ultimately, your content promotion efforts will be well worth it when you see the results.
Keys to Successful Content Promotion Campaign
There are a few key keys that you need to focus on if you want your content promotion campaign to be a bang and not a flop. It is one thing to have the right platforms or tools figured out, but if your content is not effective or engaging, then it will not matter how you promote it.
Here are the most important elements to focus on in your content promotion campaigns.
1. Timing
Timing is everything when it comes to content promotion. You need to ensure you're promoting your content at the right time and place. How do you determine what time is right?
There are a few things to consider:
When is your target audience most active?
When is your content most relevant?
When is your competition least active?
You need to be strategic about when you promote your content so that you can reach the most people at the right time. Otherwise, you won't get the results you're looking for.
2. Target Audience
Who is your target audience? This is an important question to answer because it will determine where you promote your content and how you promote it. For example, if your target audience is millennials, then you'll want to promote your content on platforms they're using, such as Snapchat and Instagram.
You also need to consider what type of content your target audience is looking for. Are they looking for news? Entertainment? How-to guides?
Not knowing your target audience is like shooting arrows in the dark – you'll never hit your target.
3. Platforms
Which platforms are your target audience using?
With this, you want to consider both social media and other online platforms, such as forums or websites. You want to use the platforms where your target audience is most likely to see and engage with your content.
4. Value
Your content needs to offer value to your target audience. If it doesn't, they're not going to bother reading it, no matter how well you promote it.
Your content needs to be relevant, interesting, and useful. It should answer the questions your target audience is looking for.
It should also be well-written and free of errors. Otherwise, people will lose interest quickly.
5. Call-To-Action
Your content needs to have a call-to-action (CTA) that tells your audience what you want them to do next.
Your CTA could be something like, "Click here to learn more," "Sign up for our newsletter," or "Follow us on social media."
If you don't include a CTA, then people will likely just move on after reading your content.
By following these tips, you can set your content promotion campaign up for success. Just remember that it takes time and effort to see results.
Bottom Line
Content promotion is a crucial part of any content marketing strategy. Although it's often overlooked it may even be time-consuming depending on your approach. But remember that without promotion, your content will never reach its full potential nor will it have the impact you desire.
The hack is to leverage the right content promotion tools and strategies available for your business. Most importantly, focus on creating high-quality content that is relevant and valuable to your target audience.
Now that we've already handled the bulk of the work for you, it's time to examine your plan and select the tool and platform that best fit your business needs.