Rising above the noise of traditional marketing methods and increasing engagement is no longer a challenge – it's all about harnessing the power of user-generated content!
Bill Gates once famously said, "Content is King," and this statement undoubtedly holds true. However, it's important to note that user-generated content can also make a significant impact.
User-generated content (UGC) is quickly taking over the marketing scene as customers find it much more influential in their buying decisions than other kinds of content.
To show you just how impactful UGC campaigns can be, we've rounded up 15 of the most innovative examples that have successfully incorporated UGC into their campaigns and improved their brand awareness significantly! Read on to learn more!
What is "User Generated Content"?
User-generated content (UGC) is a term used to describe many forms of content created by people rather than brands or businesses. This includes reviews, comments, photos, blog posts, videos, and other forms of media shared on social media platforms, the web, and beyond.
UGC is a virtual potluck – everyone brings something to share and gets something in return.
UGC can be beneficial for businesses because it helps create trust. People are more likely to believe in the product or service they see others talking about than what companies tell them directly.
15 Most Innovative User-Generated Content Examples
As businesses recognize the persuasive power of user-generated content, many organizations have begun to adopt it. Let's take a look at some of the most inspiring examples of user-generated content to inspire your campaigns:
1. Coca-Cola: Share a Coke Campaign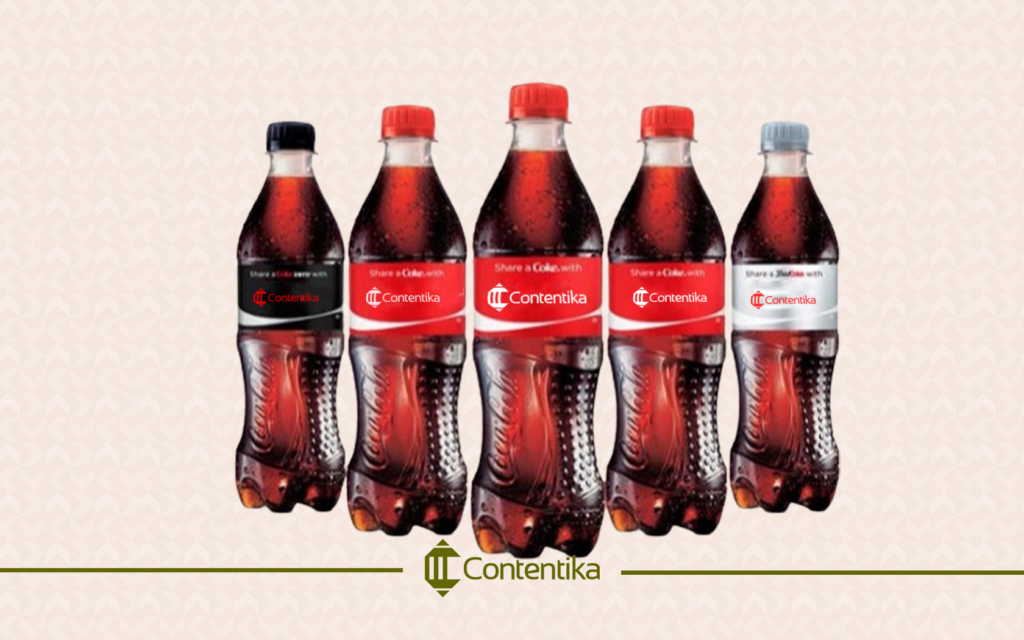 Launched in Australia in 2011, Coca-Cola's 'Share a Coke campaign was an innovative attempt by the marketing team to create more personal relationships with consumers and inspire shared moments of happiness.
The concept was simple; the traditional wrapping around the Coca-Cola bottle was changed to 'Share a Coke with…' and a famous name featuring some of the 150 most popular names. This user-generated content campaign proved so successful that it has since been adopted by countries worldwide, with variations to suit their cultures.
For instance, in Israel, the largest billboards were turned into interactive signs that greeted its citizens by name. In China, nicknames were printed on bottles instead of first names as a more personal alternative.
2. Apple: #ShotoniPhone
The Shot on iPhone Challenge created by Apple encouraged users to take stunning photos with their new iPhone 13 Pro and iPhone 13 Pro Max using the macro photography settings. By inviting users to share their favorite macro photography shots taken with their iPhones, Apple opened up a whole new world of possibilities in mobile photography.
This company has always been at the forefront of innovative photography technology, and this challenge was a great way to showcase that. It reminded users of their iPhones' remarkable capabilities for taking stunning macro shots and highlighted how far mobile camera technology had come since cell phones first hit the market.
3. ASOS: #AsSeenOnMe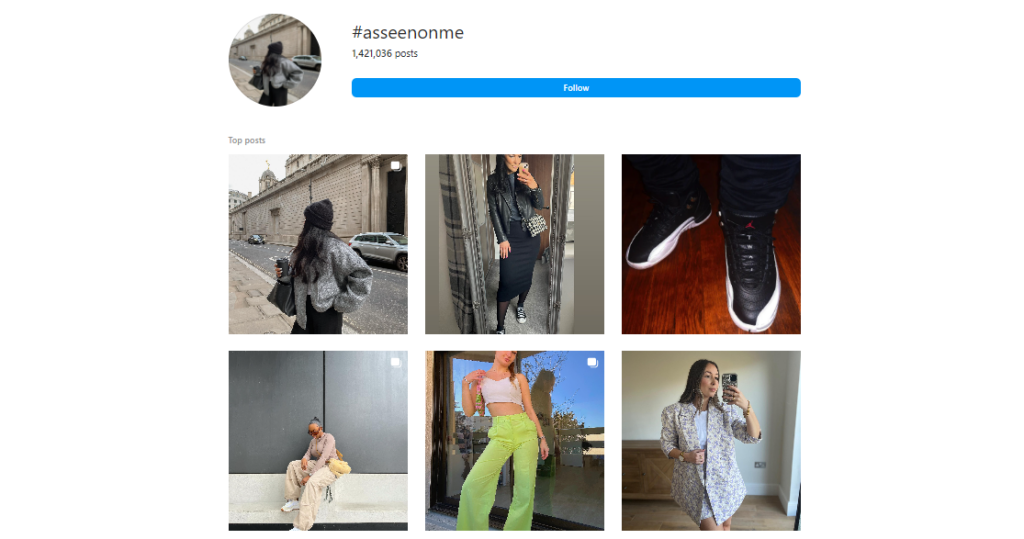 Fashionistas, Instagrammers, and influencers alike are flocking to the ASOS website thanks to the power of User Generated Content (UGC). Through its hashtag campaign, #AsSeenOnMe, customers can post pictures directly to the company website showcasing the clothes they have bought from the store.
The beauty of these marketing campaigns is that shoppers see how clothes look on people of all shapes and sizes in everyday situations, not just on models in perfect settings. Thanks to the branded hashtags, it's easy for new visitors to search for images that best reflect their body type, making it much easier to imagine themselves wearing a particular piece of clothing.
4. Starbucks: White Cup Contest
In 2014, tapping into its creative customer base, the company launched the "White Cup Contest" with a simple yet compelling call to action.
The White Cup Contest was a brilliant idea that helped Starbucks leverage its customers' creativity and love for the brand while boosting its social media presence. Starbucks understood that what people create can often be more unique than anything they could buy or produce themselves.
The contest was incredibly successful — it generated nearly 4000 entries in only three weeks! This demonstrates how powerful user-generated content can be when leveraged correctly.
5. Parachute: #MyParachuteHome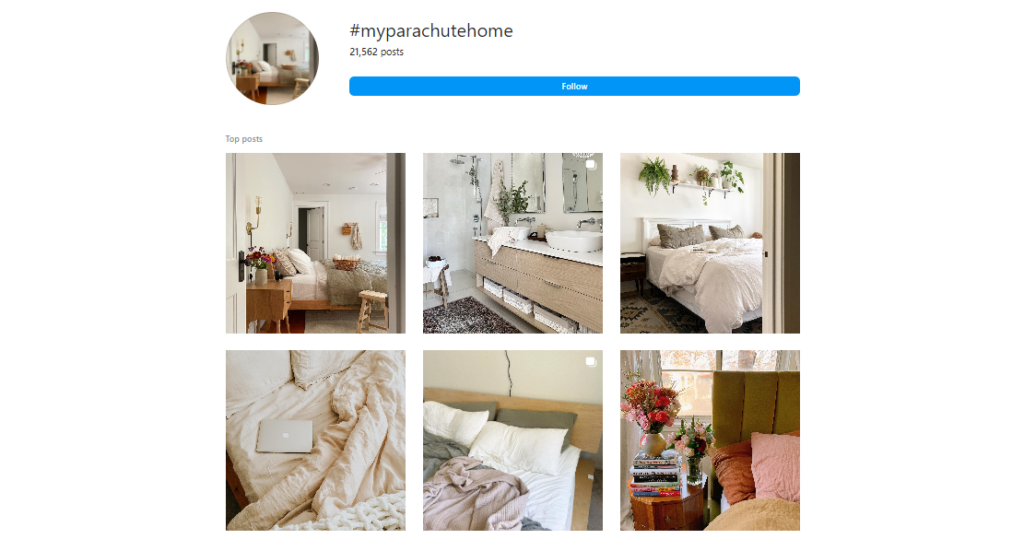 Paying attention to a consumer-generated marketing plan isn't just a one-off marketing campaign. It's an integral part of the overall brand experience you create and can have accurate business results. Parachute proves this with its hashtag campaign, which has resulted in increased social engagement and more concrete ROI metrics.
Parachute's goal for this marketing campaign was to get customer feedback by sharing their real-life Parachute home decor pics and, in doing so, create a viral buzz around the brand by using customers' photos instead of stock images. Customers posted their pictures on social media with the hashtag, and the campaign took off.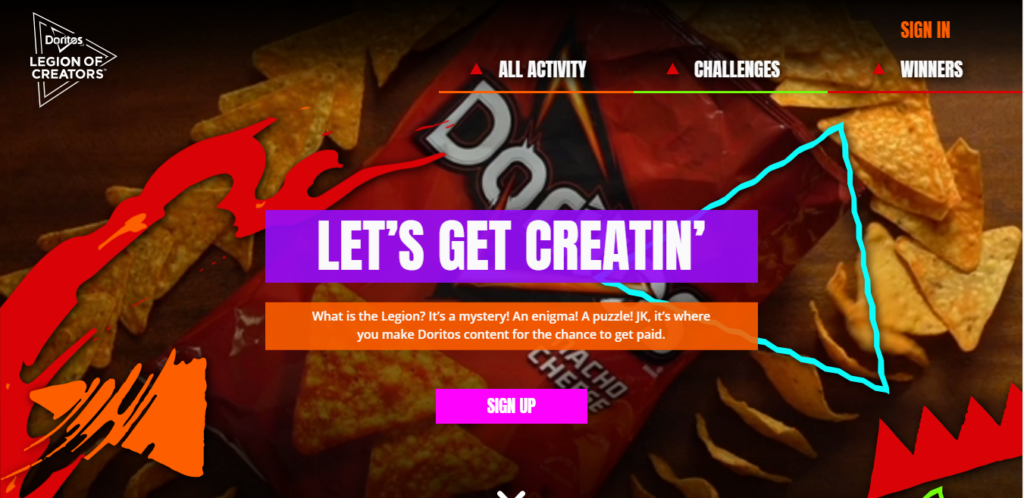 Doritos unveiled its "Legion of Creators" platform, enabling users to create and share their content with Doritos-branded images.
The result was spectacular: a veritable feast of creative content from their devoted fan base of teens, college students, gamers, and others. The brand challenges its fans to create content around the best-selling products and seasonal holidays.
Rather than just hosting competitions during certain times of the year, specialized communities were set up where fans could express their creativity and earn money. The Legion allows users to explore their creativity while staying updated with the latest products, promotions, and events.
7. Glossier: UGC Campaign
Glossier has become a social media powerhouse thanks to its unique approach to customer engagement. Their strategy of inspiring customers to get vulnerable and share their stories and photos has helped them become one of the top-performing beauty brands on Instagram.
Glossier cultivates an authentic and inspiring customer relationship by utilizing user-submitted images and UGC content. Additionally, the brand runs clever campaigns encouraging customers to share their experiences with Glossier products and post selfies featuring them.
The most successful of these was the launch of its Mega Greens Galaxy Mask, which saw thousands of users sharing their photos wearing the mask on social media with the hashtag "#MaskForce." This company took advantage of this momentum and reposted the images, furthering customer engagement.
8. Away: UGC Campaign
Away has taken a different approach to content creation on its social media channels. Rather than creating posts in-house, they encourage customers to submit photos of themselves with Away luggage and use them for adventures. This consumer-generated content engages customers and helps spread the word about the brand's products.
Customers' social media content is often more creative and inspiring than traditional content. Away can showcase its products in a real-life setting through this user-generated content campaign, showing how they can be used for travel adventures. This helps potential customers imagine what life could be like with an Away suitcase.
9. Adobe: The Art Maker Series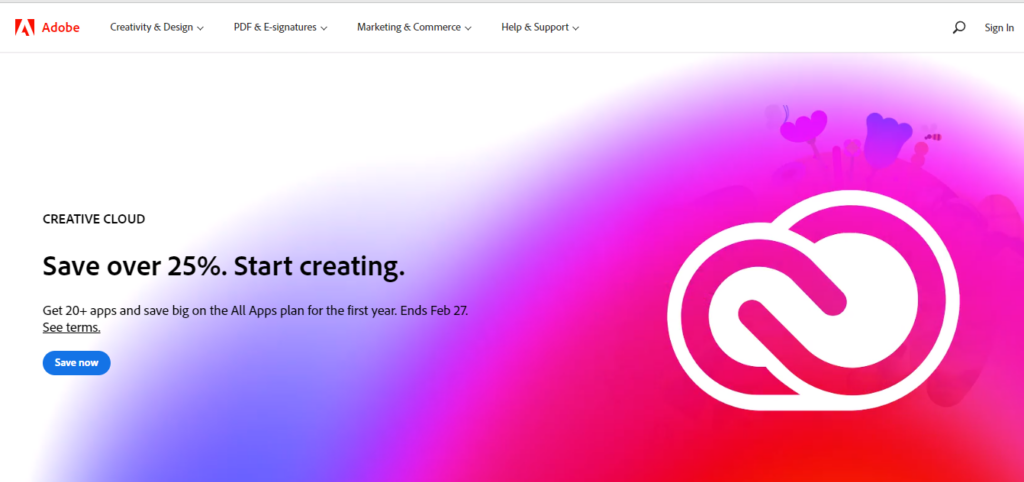 The Art Maker Series is one of Adobe's best initiatives. It allowed talented designers to showcase their skills in fast-paced videos that showcased how they used different Adobe products, such as Illustrator and Photoshop. This UGC was then used to provide user recommendations, product/feature promotions, and expert endorsements for Adobe.
Adobe also utilized the hashtag #AdobePerspective, which gave accomplished designers a platform to share their works and those of other users without cost. This enabled Adobe to interact with members of other communities who may not have been aware of their vast capabilities before.
Adobe's impressive UGC marketing campaigns are a testament to its commitment to maintaining the integrity and culture of its user base. This makes their content look genuine and authentic, allowing them to stand out.
10. Netflix – Stranger Things 2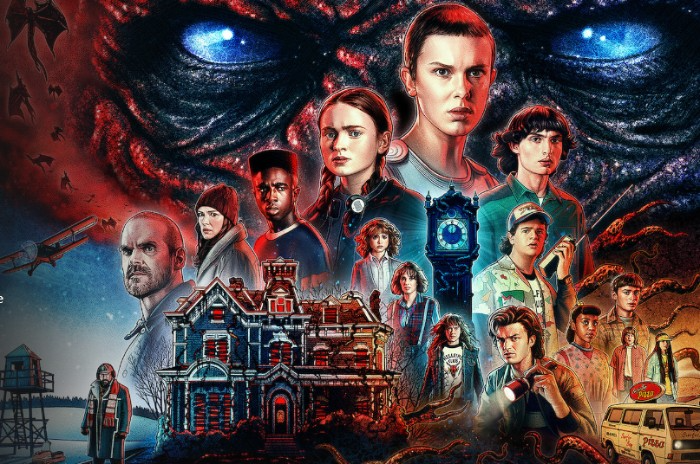 Netflix recognized the power of user-generated content and teamed up with BFG Agency and Telescope to develop a fun platform for fans called uPic. This product allows viewers to transform themselves into a character from Stranger Things by taking a selfie.
Users can pick their favorite character from the set and upload a photo from their Facebook profile or a transparent picture of their face. The image can be scaled and spun to achieve the desired look by adding Stranger Things-inspired filters and frames. Fans can share their selfies on social media to show off their unique creations.
The promotional campaign has been a great success, with viewers creating an array of fun and creative Stranger Things-themed selfies shared far and wide by fans. This UGC-based marketing strategy was further bolstered by each selfie featuring the partnership between Netflix and LG, highlighting their collaboration uniquely.
11. Calvin Klein: #MyCalvins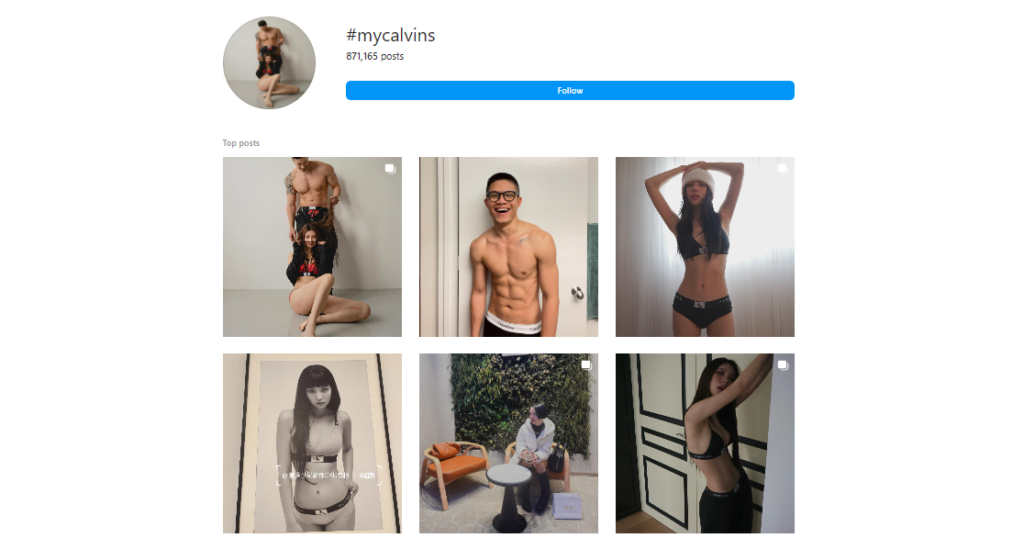 Calvin Klein's "I _____ in #MyCalvins" campaign was a masterstroke of marketing brilliance. The brand utilized the power of user-generated content to connect with its customers and create a sense of reliability.
The company created a meaningful bond between them and their customer base by allowing customers to fill in the blank with words about their relationship with Calvin Klein jeans.
This allowed customers to feel they were part of the Calvin Klein community, increasing their loyalty and engagement with the brand. Furthermore, by selecting customer-generated images to feature on the website, Calvin Klein could show appreciation for its customers while creating new sales opportunities.
The hashtag campaign was a massive success for Calvin Klein, with over 190,000 photos tagged by young user-generated content creators in just a few months. This was primarily due to the iconic phrase "Nothing Comes Between Me and My Calvins," spoken by actress Brooke Shields in 1980, resonating with people worldwide. This phrase proved the perfect tagline for Calvin Klein's campaign, further connecting customers to the brand.
12. La Croix – UGC on Social Media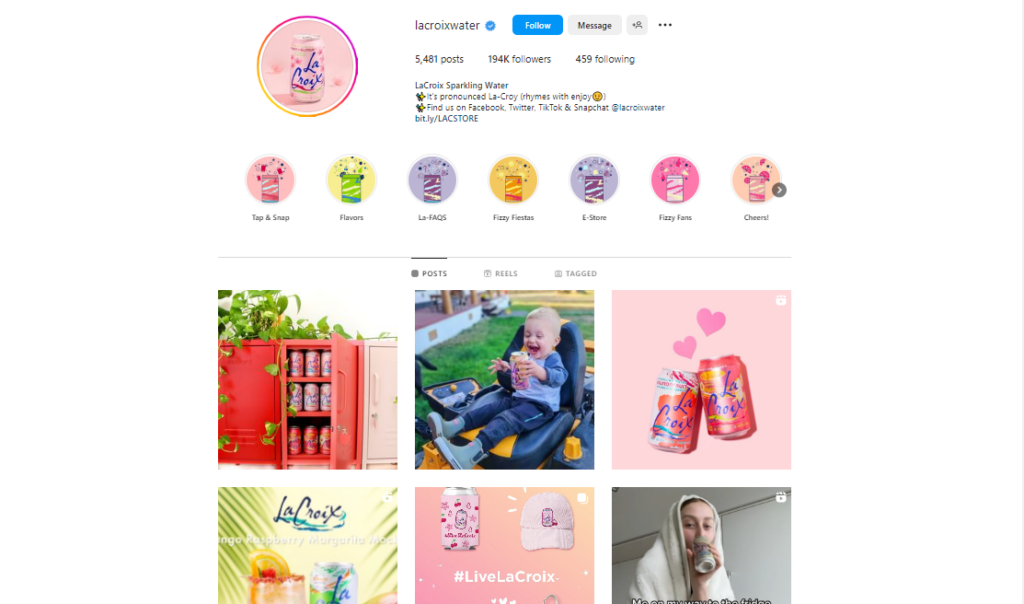 La Croix has mastered the art of creating engaging, user-generated content. Their social channels are filled with vibrant pictures and videos from brand loyalists who love their products. They even host giveaways of branded merchandise like shirts to keep their followers engaged.
The key to La Croix's success is that they have remained true to their brand aesthetic even when featuring content from different authors. Scrolling through their social media posts, you'll be met with consistent colors, landscapes, and people in the same style. They have maintained a consistent look across their accounts while showcasing their fans' creativity.
In addition to its popular products, the company is renowned for its engaging, interactive displays. These installations, such as the one depicted below, encourage customer interaction and provide excellent photo opportunities to share on social media. This strategy has undoubtedly helped La Croix thrive on social media and expand its reach to a broader audience.
13. Citizens of Humanity – #WEAREALLHUMANITY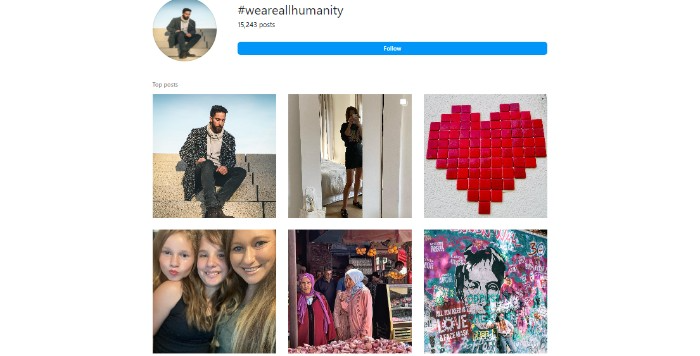 The idea of Citizens of Humanity is to celebrate the differences that make up all of humanity and to bring about change through its content and community. This can be seen in their most recent magazine issue, HUMANITY No.12, which featured a cover story about Giles Duley's meeting with the people of Lóvua. Through this story, the magazine was able to show how real people's lives have been affected by violence and displacement.
To help those in need, the company launched its "We Are All Humanity" campaign. This campaign included an Instagram filter that would generate a $10 donation (up to $100,000) for the UNHCR for every post that used it. This campaign helped raise awareness about the plight of refugees worldwide and generated funds to help those in need.
The success of these UGC campaigns is a testament to Citizens of Humanity's commitment to spreading awareness and inspiring real change. Through their campaign, they are not only making a difference in the lives of the people in Lóvua but also bringing attention to a global issue that is too often ignored.
14. Spotify – #FindYourFeels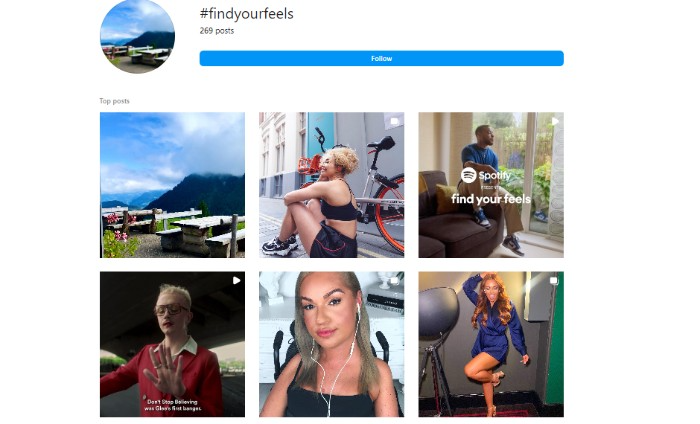 Gen Z has come to rely on music for comfort, solace, and inspiration. Spotify's campaign recognized this need and the importance of strong role models in helping young people find a way to express their emotions through music.
By providing a platform for influencers and brand ambassadors to share pictures, they allowed Gen Z to listen to and learn from these inspiring individuals. This was a prime example of how effective content-led influencer campaigns can be when connecting with the younger generations.
The campaign featured audio interviews and video footage on YouTube, TikTok, and Instagram. Through these channels, Spotify could reach a broad range of users in different age groups who could all relate to the stories shared by influencers.
It gave users an intimate look into these influential individuals' lives and a chance to understand their struggles and triumphs through their music.
15. Aerie: #AerieREAL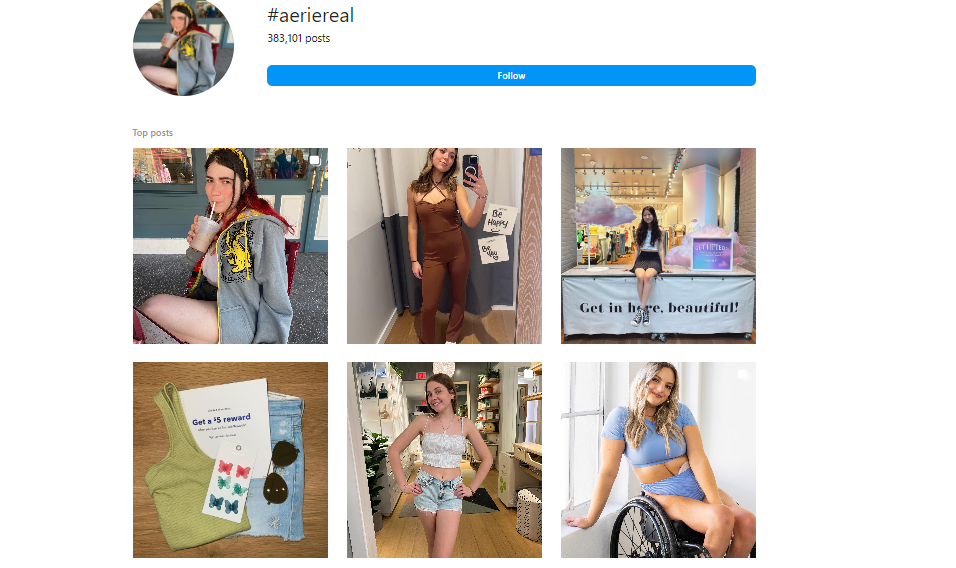 Aerie's "#AerieREAL" campaign is an empowering movement that celebrates body positivity and encourages everyone to love their natural beauty. The company has taken steps to ensure that all Aerie models are unretouched, representing natural beauty with no filters or edits.
This marketing strategy has been incredibly successful, with many brand partners and customers taking photos of themselves in Aerie products and posting them on Instagram stories and other social media platforms with the hashtag, further spreading Aerie's message of body positivity.
Not only has the "#AerieREAL" campaign been incredibly successful in promoting body positivity, but it has also positively impacted Aerie's brand identity. The brand's sales have grown exponentially since the launch of this unretouched campaign, with many customers becoming increasingly loyal to their message and products.
Key Takeaways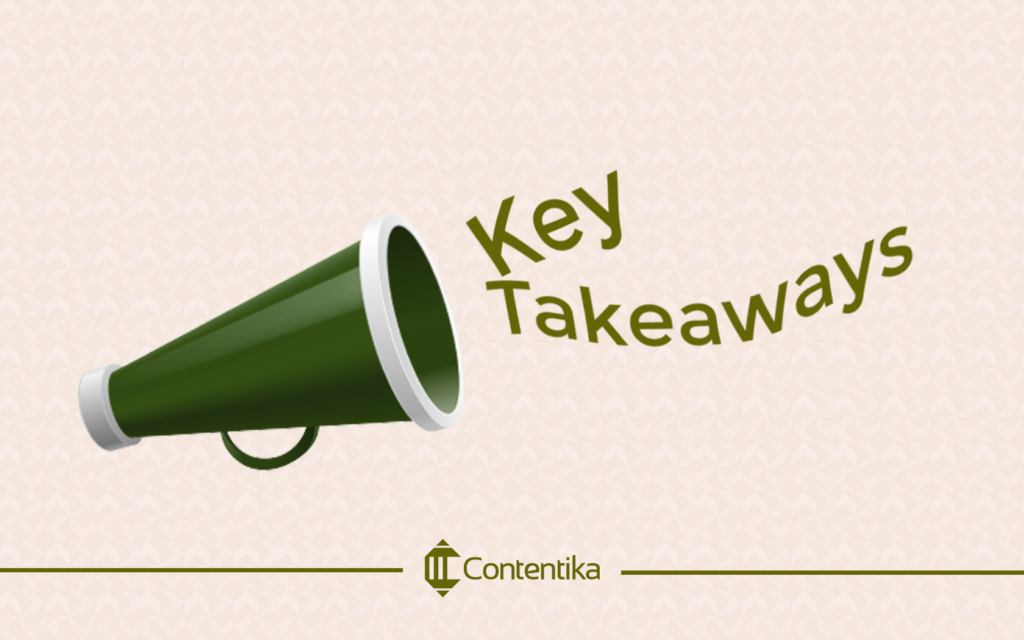 User-generated content (UGC) has become an increasingly powerful tool in the world of marketing. User-generated content marketing allows brands to harness the power of their customers and leverage it for greater reach, more engagement, and higher ROI.
From leveraging influencer relationships to encouraging customers to post photos with a branded hashtag, user-generated content has proven a cost-effective way for brands to create genuine connections with customers, boost sales, and build loyalty.
User-generated content campaigns should be tailored to each brand's unique identity, focus on customer-generated content, and aim to make users feel more connected with the brand.
Brands like Netflix, Glossier, and Calvin Klein have all found success through their user-generated content, which has proven to be a precious tool for brands to increase brand awareness, engage with their target audience, build customer trust and loyalty, and promote their products. It allows brands to create organic relationships with customers that feel genuine and authentic while showcasing the creative ways their products can be used.
Conclusion
Brands using user-generated content marketing can reap the rewards of increased engagement, loyalty, and sales. The success stories highlighted in this article show user-generated content's potential when used strategically.
By promoting user participation through hashtags, contests, and other initiatives, many brands can create an authentic connection with their other consumers that will pay off in the long run by making user-generated content a cornerstone of their marketing strategy.
To ensure a competitive edge, brands can listen to their customer's feedback and take appropriate actions. This approach guarantees that their content remains relevant and engaging. It's no surprise that progressive companies are increasingly adopting user-generated content campaigns, which offer incredible opportunities for success.