Keywords are like the spices of content marketing—the right amount can go a long way in creating an incredible, memorable experience. Keywords are generally used to optimize articles for SEO so that they can appear in the top search engine results.
There are two types of keywords, namely, head keywords and long-tail keywords. Head keywords, or "short tail keywords," use words that broadly describe products relevant to your business. Long-tail terms are longer phrases containing specific details about your offering.
Long-tail keywords are like the rarest of spices: they may take a bit longer to find and use, but when implemented correctly into your content marketing strategy, they can be incredibly powerful. In this article, we'll discuss how you can use and find long-tail keywords to bring more targeted traffic to your website.
Let's get started!
What Are Long-Tailed Keywords?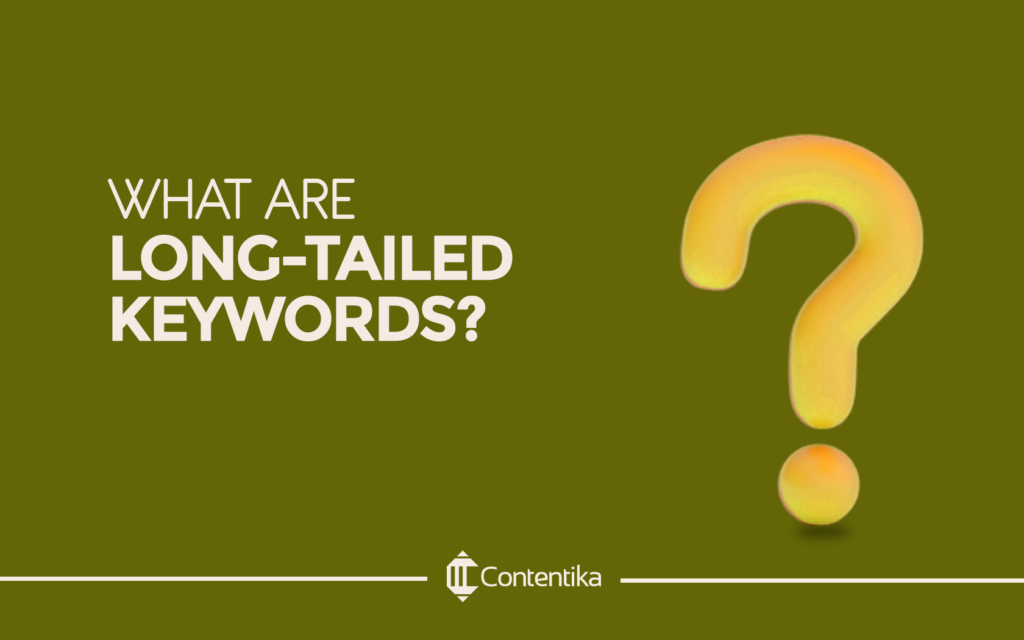 The term "long-tail" refers to the extended tail of a search engine's keyword data—the long string of keywords that are much less popular than more common "head" keywords. Specific long-tail keywords generally have lower search volumes than head terms but can be very specific, making them ideal for targeting niche audiences or topics with low search volume.
For example, if you're looking for a new pair of boots, you might search for "boots."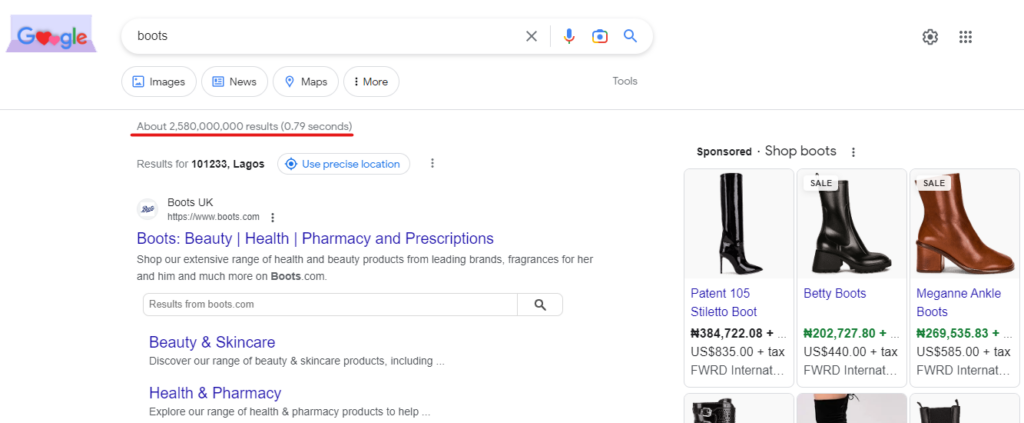 But if you wanted a specific type of shoe, like a "red patent leather ankle boot," that's a much more specific long-tail keyword. Long-tail keywords are typically three or more words long and are generally easier to rank for in search engine results pages (SERPs).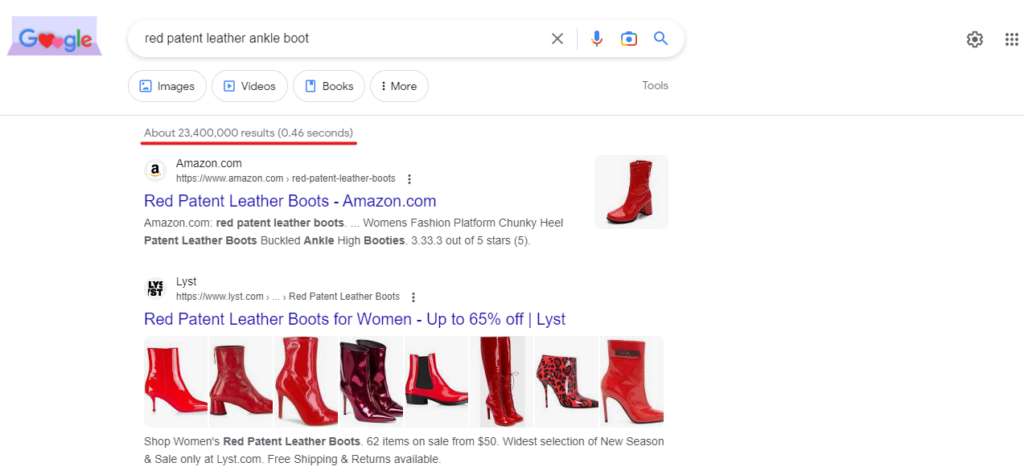 Because long-tail keywords are more specific, they tend to have lower search volumes but higher conversion rates than head keywords. This is because searchers who use long-tail keywords are typically further along in their purchase journey and seek a specific solution. As such, they're more likely to click on the most relevant result and purchase.
Examples of Long-Tailed Keywords
Long-tail keywords are more often specific, targeted phrases than general search terms. They usually consist of multiple words, sometimes up to five or more.
Here are some examples of long-tail keywords:
"Best affordable home security systems"
"How to make the perfect bacon sandwich."
"Running shoes for flat feet."
"Low-carb recipes for people with diabetes"
"Vegan restaurants near me"
"Affordable online marketing courses"
"DIY car maintenance tutorials"
"How to make homemade pizza dough."
"Best family-friendly skiing resorts in the Alps"
"Types of organic fertilizer for vegetable gardens."
Long-tail terms tend to be powerful because they're highly targeted and more likely to convert. However, these related keywords can be tough to rank for in search engine results, so discussing your long-tail keyword phrases and strategy extensively before investing time and money into them is important.
Benefits of Using Long-Tail Keywords in Content Marketing
The use of long-tail keywords can be both incredibly valuable and beneficial for content marketing. They not only help with SEO, but they also make your content more specific and relevant to searchers. With that in mind, let's take a look at the benefits of using long-tailed keywords:
Reach a More Targeted Audience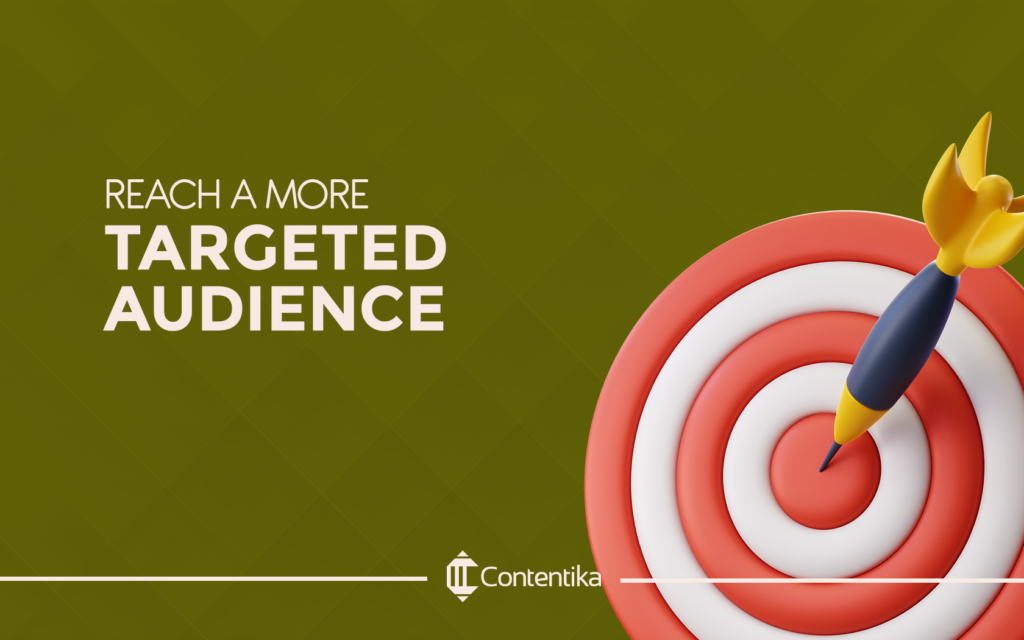 Long-tail keywords can help you reach more targeted audiences. People familiar with what they're looking for online typically use them because they are more specific and contain more words.
A person searching for "coffee" is likely looking for general information, while someone searching for "dark roast espresso beans in Los Angeles" is more specific. The use of long-tail keywords is tailored to a particular audience and location; you can reach the people who are genuinely interested in your product or service. This increases the chances of converting leads into customers.
Less Competitive Than Shorter Ones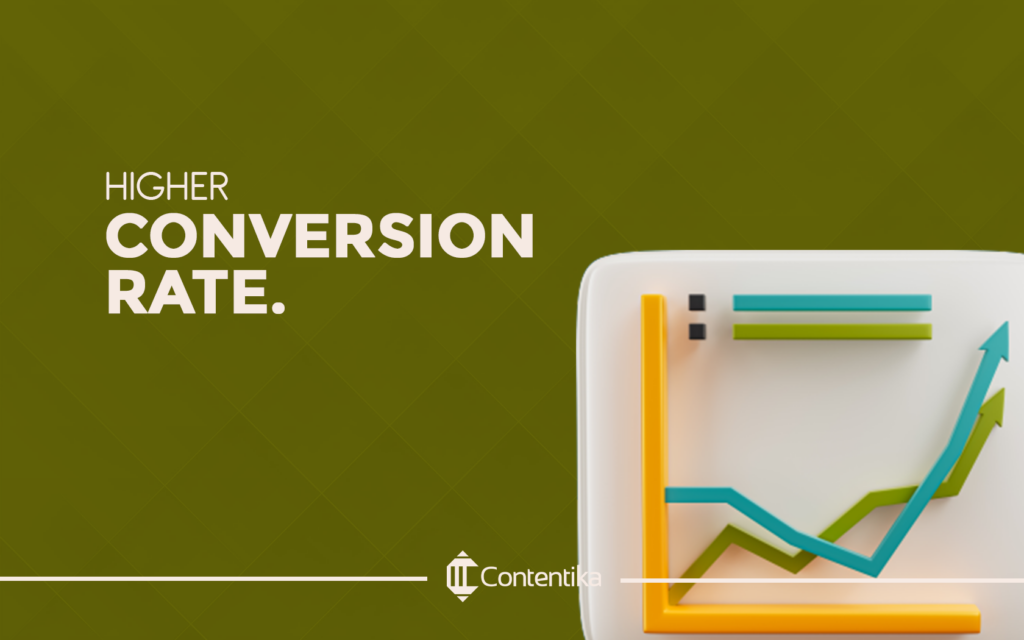 Let's say you want to buy a pair of shoes online. If you just search for 'shoes,' you will compete with thousands, if not millions, of other websites vying for the top spot on the SERP.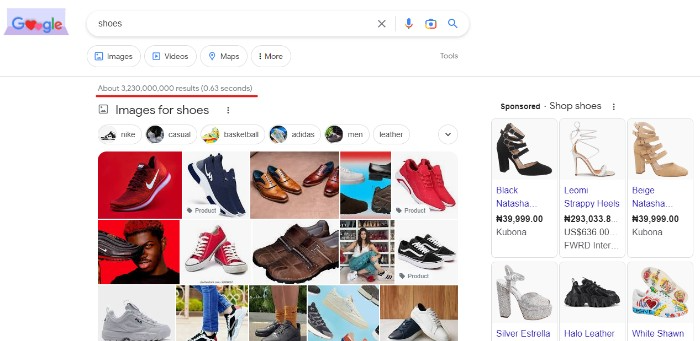 Long-tail keywords can lower this competition because they are less commonly used in voice searches than shorter ones. For example, instead of 'shoes,' you could use 'men's leather dress shoes.' This is an example of a long-tailed keyword.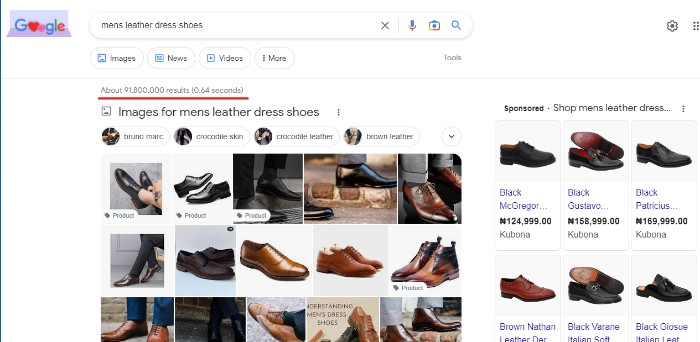 See the difference! You'll get more specific results using long-tail keywords and fewer competitors. This means that potential customers are more likely to see your content.
Higher Conversion Rate.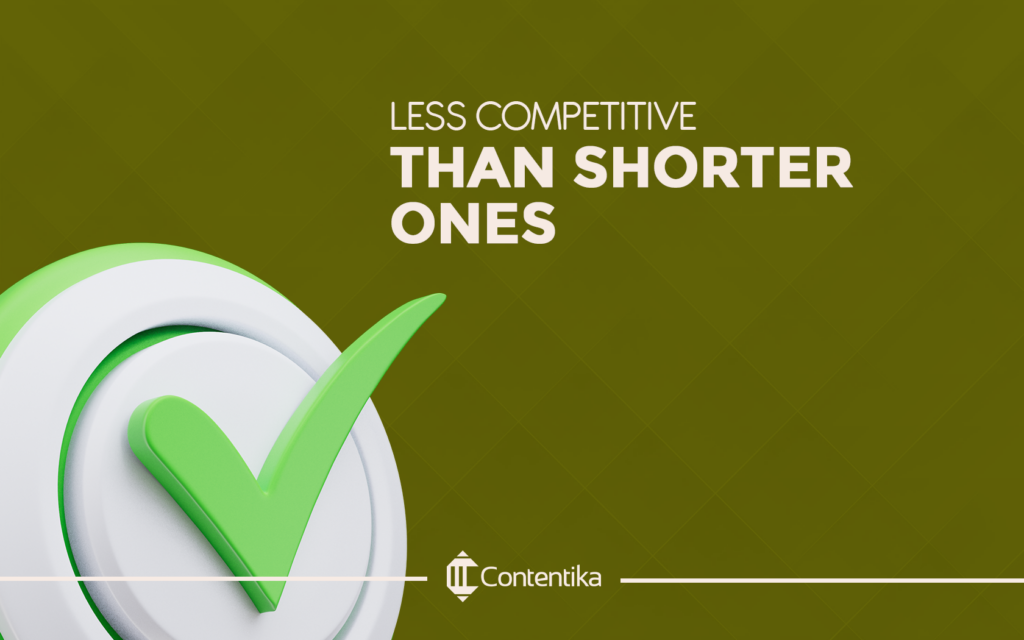 Studies have shown that most long-tail keywords increase conversions by up to 36%. This phenomenon occurs because long-tail keywords are more specific, which allows you to target a more qualified audience.
Optimizing your website for long-tail keywords allows you to maximize the flow of highly specific and motivated customers who have already done their research and are ready to purchase.
With this targeting approach, users are more likely to convert due to their level of knowledge regarding what they need, making it an ideal marketing strategy that leads directly toward increased sales.
Provide More Accurate Search Results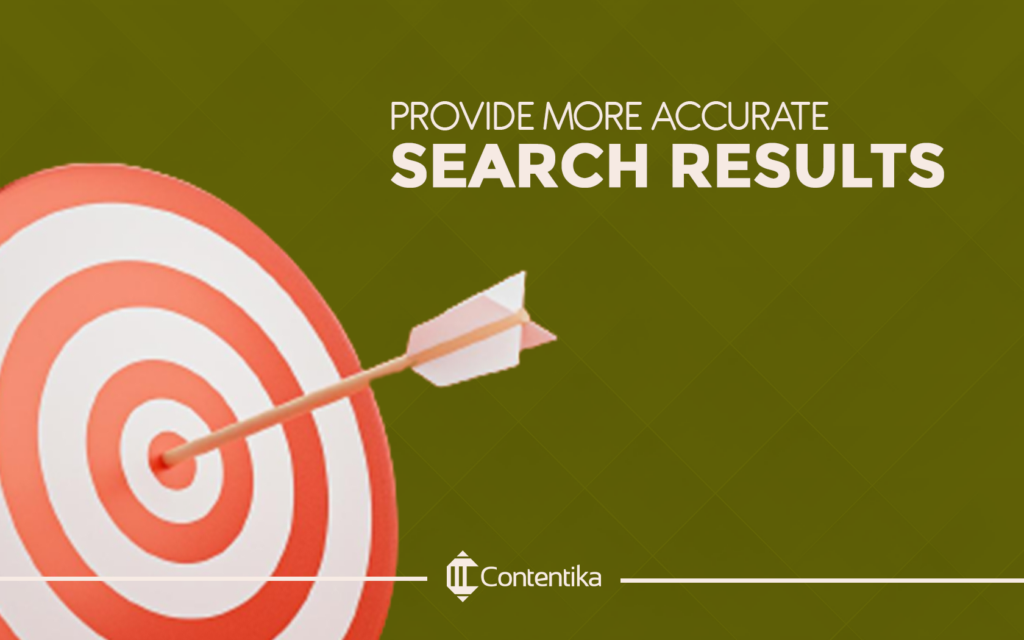 Long-tail keywords are the way to go if you want to provide more accurate search results to your target audience. Long-tail keywords offer a specific phrase that is unlikely to be used by someone who isn't looking for exactly what you're offering.
This ensures that users receive exactly what they search for when they type long-tail phrases, resulting in higher engagement and conversions.
Long-tail keywords let you target specific groups of people more effectively by using phrases that are specific to your niche. For example, if you sell sports shoes, using "sports shoes for running" will be more beneficial than just saying "sports shoes."
This allows you to target those specifically looking for running shoes rather than all the other sports shoe types.
Generate More Organic Traffic and Leads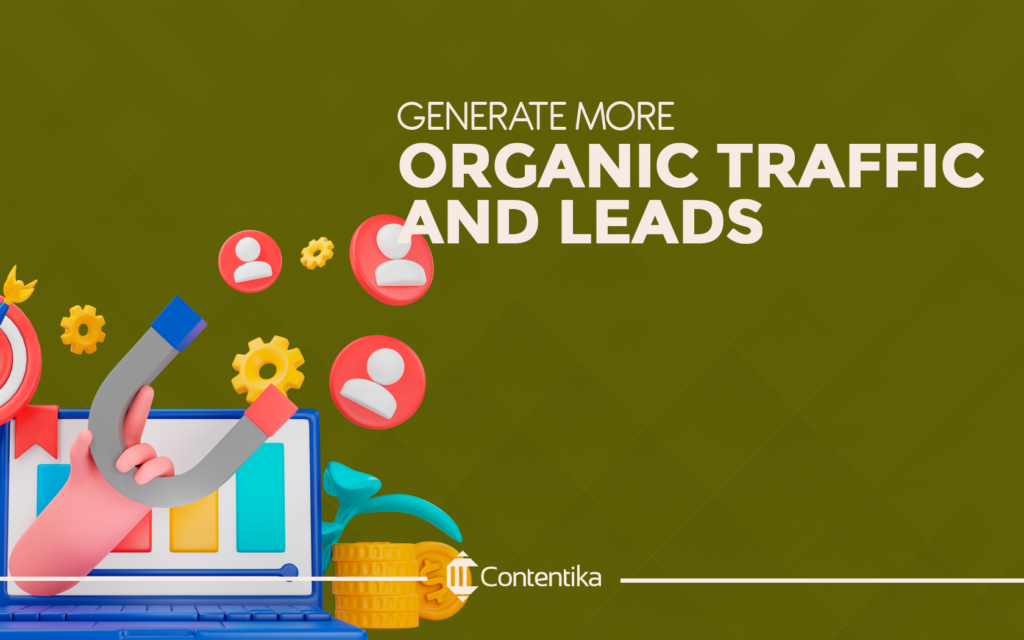 By including long-tail keywords in your keyword strategy, you can increase organic traffic and leads for your business by a huge amount. Why? Because these targeted search terms are specific enough to attract those most likely interested in what you offer.
Someone searching for "white block heels with straps" probably
(A) knows exactly what they want,
(B) has already done their research on the product, and
(C) is already in a buying frame of mind.
When you target these people with long-tail keywords, you will have higher conversion rates than if you had used head terms. This makes it easier to drive organic traffic, and a long-tail keyword strategy can also help you rank in the top search engine results.
Increase the Chances of Appearing in Featured on SERPS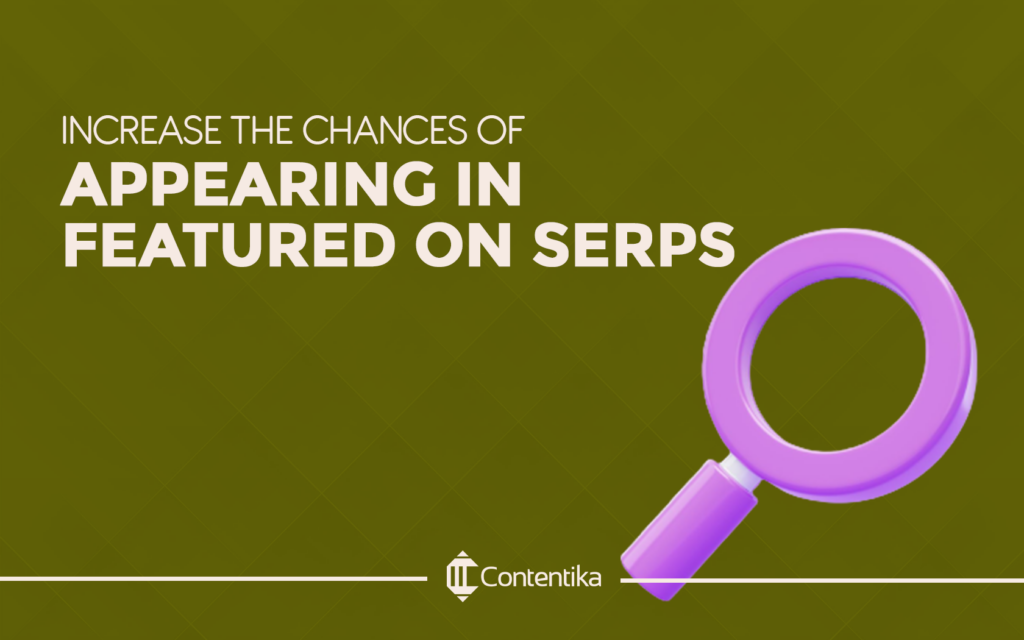 Google is good at determining what its users want and giving them relevant search results based on their type. Long-tail keywords can help this process and make it easier for Google to figure out what a search is about. This increases your chances of showing up as one of the featured snippets on SERPs.
Featured snippets are selected search results at the top of Google's organic search results, displaying a summary of the answer to a user's query. By using long-tail keywords, you can provide Google with more context about the specific topic you're targeting, which can increase the likelihood of your content being selected for a featured snippet.
Help to Rank for Multiple Queries With One Keyword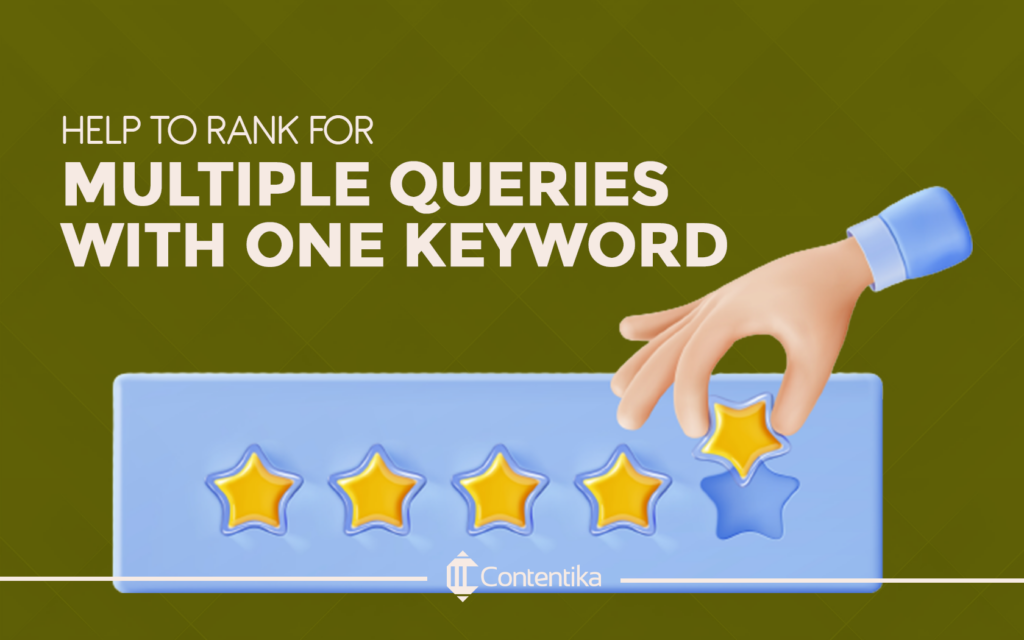 With just one keyword, using long-tail terms can help you rank for multiple queries. Long-tailed keywords are more specific than generic search terms, allowing marketers to target a more precise audience while still showing up in the results of related searches.
For example, if you wanted to reach out to runners interested in good running shoes and apparel, you could use a broad keyword, such as "running shoes and apparel for beginners."
This keyword encompasses everything that you are trying to target. Still, it also includes all the related search queries such as "best running shoes for beginner runners," more relevant searches such as "what type of running apparel should I buy?" or even more specific questions like "beginner Nike running shoes."
By targeting long-tail queries, you can also appear in the search bar of the results for all these related search queries. This can be a great way to reach more potential customers and capture their attention.
How to Use and Find Long-Tail Keywords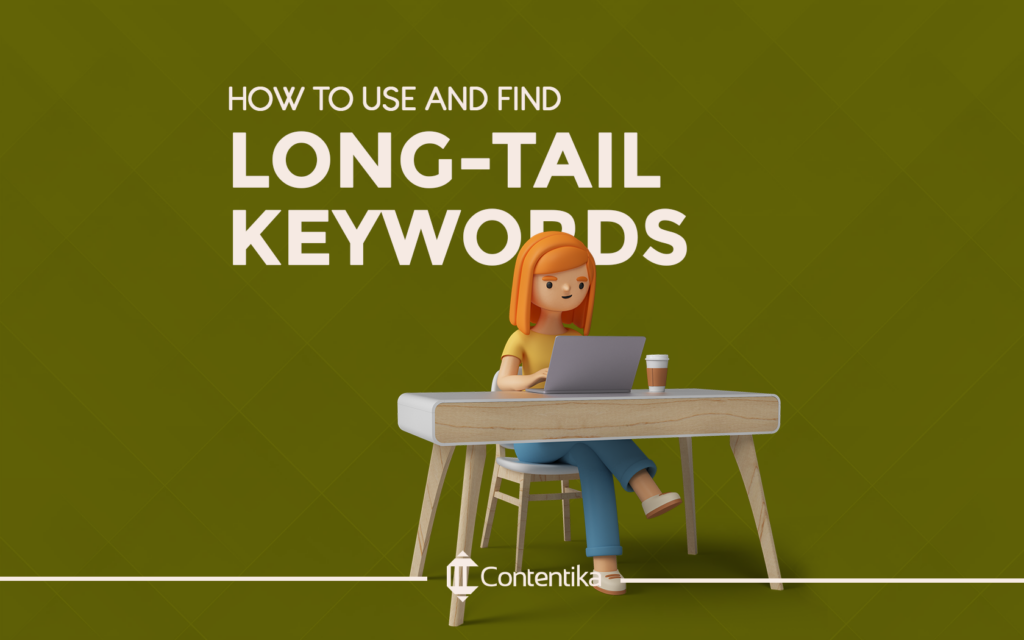 When you use long-tail keywords in content marketing, your website will be much better optimized, your search engine rankings will increase, and you'll get more natural traffic. Here are some tips on selecting and using long-tailed keywords in content marketing.
Think Like a Human, Not a Robot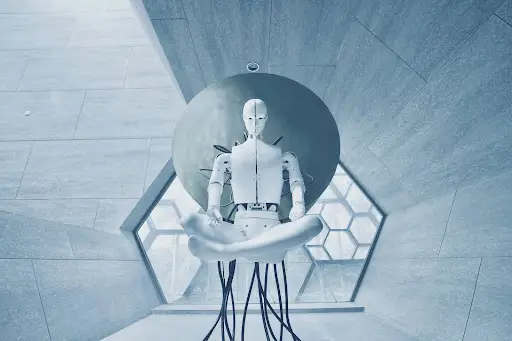 A long-tail keyword is essential for capturing the complexities of human communication. Rather than focusing on popular search terms, consider how real individuals would represent your products. If you sell handmade soap, don't just use "soap" or "handmade soap." Try something like "lavender-scented handmade soap for sensitive skin"! Simple and effective!
Get Specific
Reaching your target audience just got easier thanks to long-tail keywords. The more detailed and specific you get, the better chance you'll have of drawing in people genuinely looking for what you're offering. Feel completely free to go deep!
For example, if your business specializes in pet products, perhaps using long-tail keywords related to the product, something like "organic grain-free dog food for senior Chihuahuas," could do wonders. It may seem lengthy, but it's a guaranteed way of maximizing exposure from those actively searching for that product or service.
Don't Overdo It
Although long-tailed keyword ideas are critical, don't let search engine optimization overshadow your writing. Place them in a way that makes the text easier to read and makes sense to humans and robots. After all, you want your material to be absorbable for real individuals and rank within the search engines' result pages—not one or the other.
Monitor and Adjust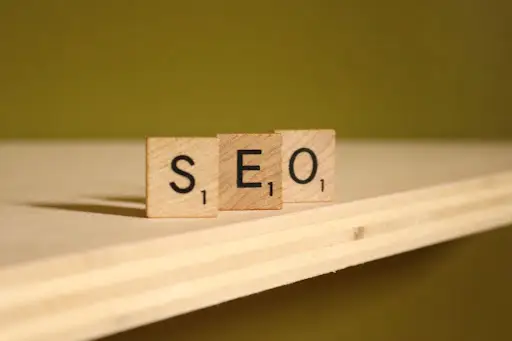 As with anything SEO-related, keeping track of individual long-tail keywords and tweaking them as needed is critical. Use tools like Google Analytics to identify which words result in the highest website traffic and high-volume keywords and tailor your approach accordingly. Monitor competitors, too—there could be untapped opportunities for you to seize by forming unique content offerings!
5 Tools for Finding Long-Tail Keywords
In content marketing, a long-tail keyword is like a diamond in the rough. To maximize your blog post's reach and online visibility, you need to focus on long-tail phrases. Here are five tools for finding long-tail keyword ideas to tap into serious search engine optimization potential.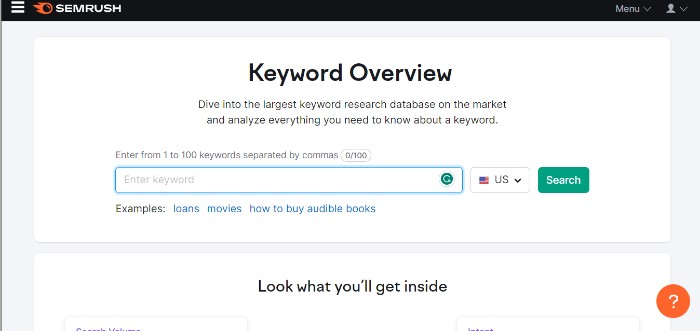 Semrush's SEO keyword research tool is one of the best options to help you optimize your content marketing strategy. Way better than Google's keyword planner, and with it, you'll be able to uncover long-tail keywords with high search intent value and low competition.
With Semrush, you can test its features and generate thousands of keyword combinations with just one seed keyword. Additionally, the free toolbox comprises over 24 billion keywords—perfect for uncovering new avenues to increase organic growth and ways to compete with your rivals' most lucrative and competitive keywords too.
On top of that, the free trial version enables you to access all features to get a feel for the platform before you invest in a paid subscription.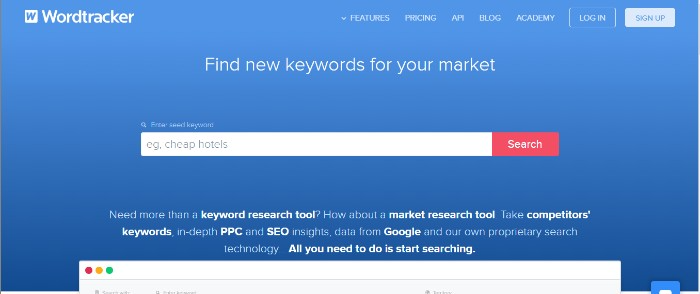 Wordtracker is an invaluable keyword research tool for website owners and marketers that helps identify the best search terms to get people worldwide to other search engines to find your information, products, or services.
Its comprehensive features include insights on trending searches, competition analysis of related keywords, and SERP (Search Engine Results Page) reviews of the first page—all to optimize content and advertising campaigns for better organic rankings with higher visitor numbers.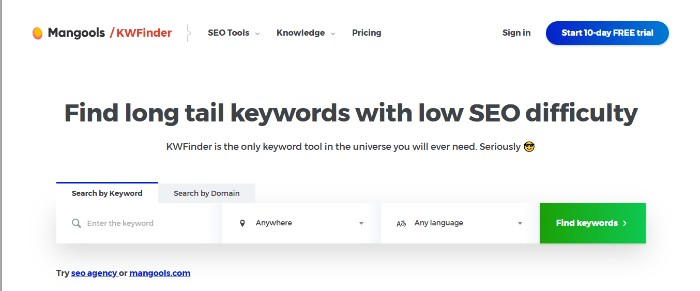 Take the stress out of keyword hunting and make it a breeze with KWFinder! With this remarkable tool, one can quickly identify keywords with low search volume, SEO difficulty, and high search volume. Make every second count by using KWFinder for all your keyword analysis needs!
With KWFinder, you can get detailed information about exact search volumes, the most popular keywords, accurate keyword difficulty scores, and long-term trends; behold, you can even spy on your competitors! KWFinder allows you to enter their domain or URL and see the best keywords they rank for.
No need to worry about timing either. KWFinder provides historical search volumes so that you can use them to create content based on seasonal keywords, Google trends, or hot topics. As a result, you can optimize your website for organic traffic.
Long Tail Pro is a keyword research tool that helps online businesses, and marketers find profitable long-tail keywords for their SEO strategy and PPC campaigns.
With Long Tail Pro, users can enter a seed keyword and generate hundreds or even thousands of relevant long-tail keywords, along with their search volume, keyword competitiveness, and other important metrics.
In addition to its keyword research tools, Long Tail Pro offers rank tracking, competitor analysis, and keyword management features. The tool is used by digital marketers, SEO agencies, and website owners to improve their online visibility and drive more traffic to their websites.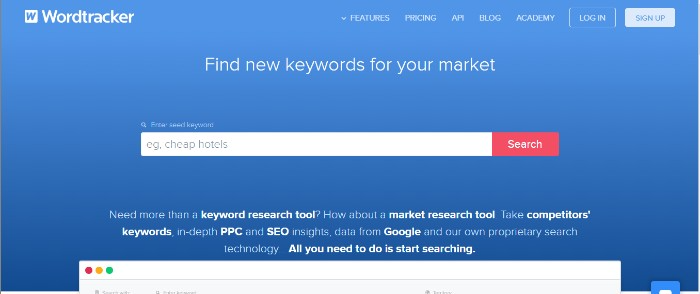 It's like playing a game of chess with HubSpot's SEO tools as your queen. The online battlefield is always changing, and you must stay one step ahead. Use powerful suggestions for keyword optimization to improve your content and move up in the rankings easily.
Organize your content around relevant topics and gain an edge over the competition. With HubSpot's content strategy tool, you can easily discover and prioritize keywords that mean something to you and your audience.
You'll get data-driven recommendations based on relevance, competition, and popularity. Keep track of your SEO strategy and use the monitoring tools in HubSpot.
Tips for Optimizing Content with Long-Tailed Keywords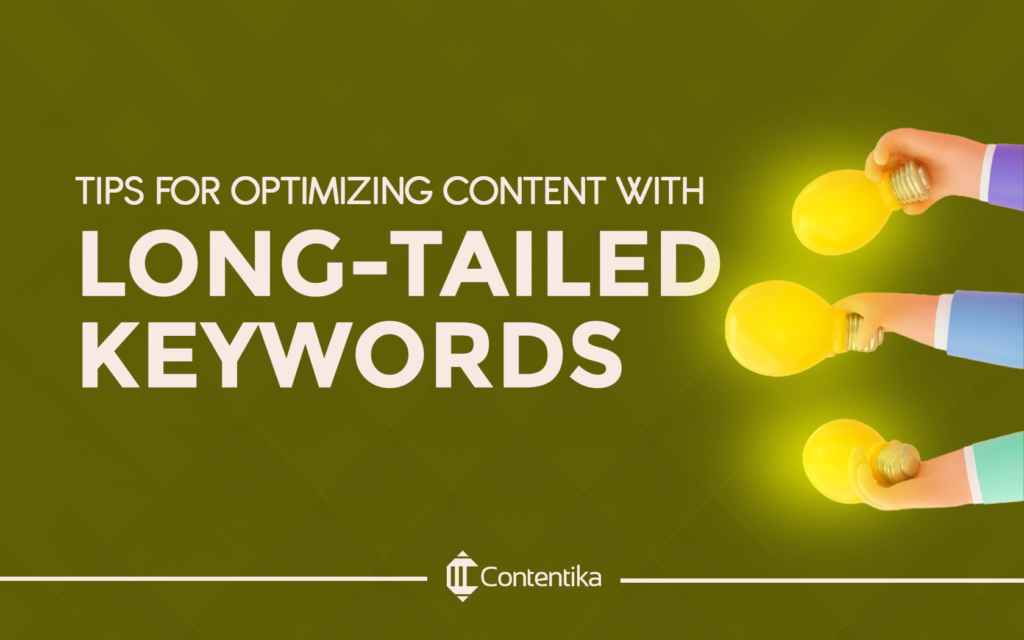 Long-tailed keywords are the bread and butter of SEO. They're easier to rank for, have lower competition than conventional single-word or short phrases, and tend to bring in more targeted search traffic. To optimize your content with long-tail keywords, try the following tips:
Fish Where There Are Fishes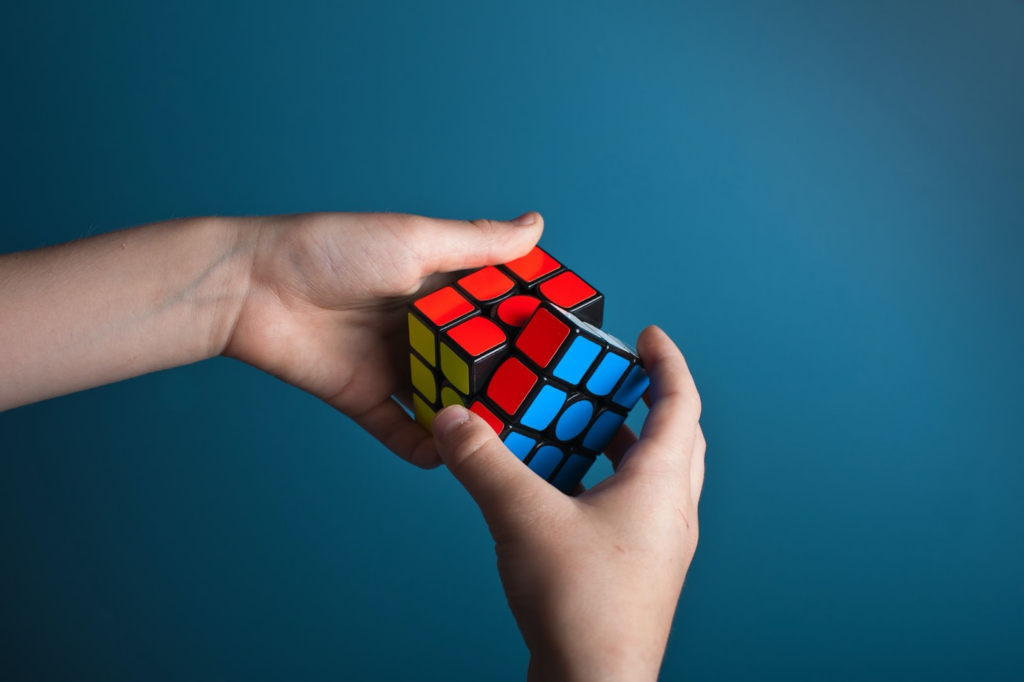 Search for the long-tail keyword pertinent to your subject matter to attract an audience. It's best to avoid congested ponds; the bigger fish takes up all the space and leaves little room for anyone else. Instead, focus on more precise target keyword ideas or niche-related key phrases since those will be easier to place higher rankings than general words.
Bait Your Hook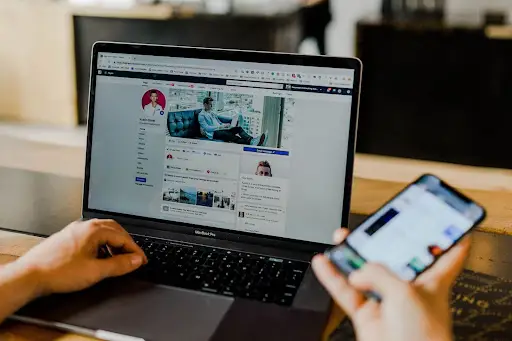 After selecting your preferred keywords, develop your content around them. To maximize the SEO benefits of keyword suggestions without risking penalties for keyword stuffing, incorporate the keyphrase organically within the body of the text, along with headlines and subheadings.
Reel 'em In
Provide readers with a wealth of information about the topic, ensuring that research-based facts and figures substantiate all claims. If your content is comprehensive, readers can locate what they need quickly and stay longer—ultimately improving rankings in search engine results in pages.
Go The Distance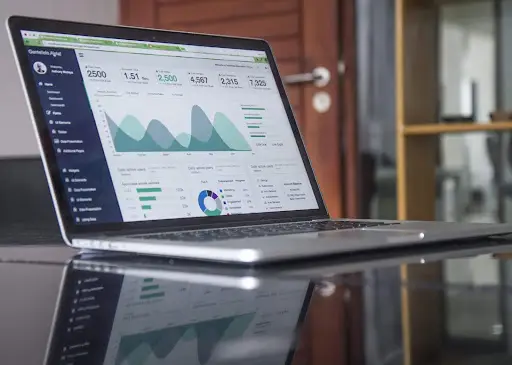 Keep the ball rolling by optimizing your content with long-tailed keywords, promoting it across social media channels, and creating backlinks. Taking these measures will help you remain ahead of competitors and bring in more meaningful organic search traffic!
Conclusion
Take control of your SEO game today! Long-tailed keywords are the key to unlocking a successful content marketing strategy. With the right tools and techniques, you can use long-tail keyword suggestions to identify phrases with high search intent value and low competition that will draw in more organic traffic than ever before.
By strategizing your long-tail keyword and utilizing all the features of your chosen keyword research tool, you have everything you need to rank higher in SERPs, stay ahead of competitors, and ultimately drive more sales. So what are you waiting for? Start optimizing by uncovering long-tail keywords now!